Ever wanted to open a restaurant? In this in-depth guide, we'll give you everything you need to get started, from marketing to operations.
Ready to Open Your First Restaurant?
The food and beverage industry can be extremely profitable if you know where to start. However, if you have little to no experience, how can you ensure your restaurant's success, even with all the regulations and unexpected operational expenses?
Well, before you sign a lease and start planning your menu—you need to make sure you have done a few other things first. One way to be confident that you're prepared is by using a restaurant opening checklist.
Read this guide for everything you need to know about how to open a successful restaurant.

What is a Restaurant Opening Checklist?

There are more specific restaurant checklists for day-to-day operations, from open to closing, but today we're focusing on a checklist that you can use before you've opened your doors. This will help you ensure your restaurant is set up for success from the very start.
Here are the 10 steps to take before opening a new restaurant:
1. Start with Research
In recent decades, restaurants have changed drastically in not just the cuisines they offer, but also the experiences they provide, as well. From cozy cat cafes to fine dining establishments with sustainable outdoor gardens—you've got a lot of stiff competition when it comes to differentiating yourself and providing an unforgettable experience for your guests.
So, the first question you have to ask is: What can you offer to make your restaurant irresistible? You'll want to find the perfect idea and brainstorm to come up with a restaurant that will attract patrons. We recommend you ask yourself questions like:
What cuisine will you feature?

Will you promote local ingredients?

Do you want to create a formal sit-down experience, a casual setting, or even a cloud kitchen?

Who are your competitors locally?

What makes you different from other restaurants?

Is there a market demand for your product?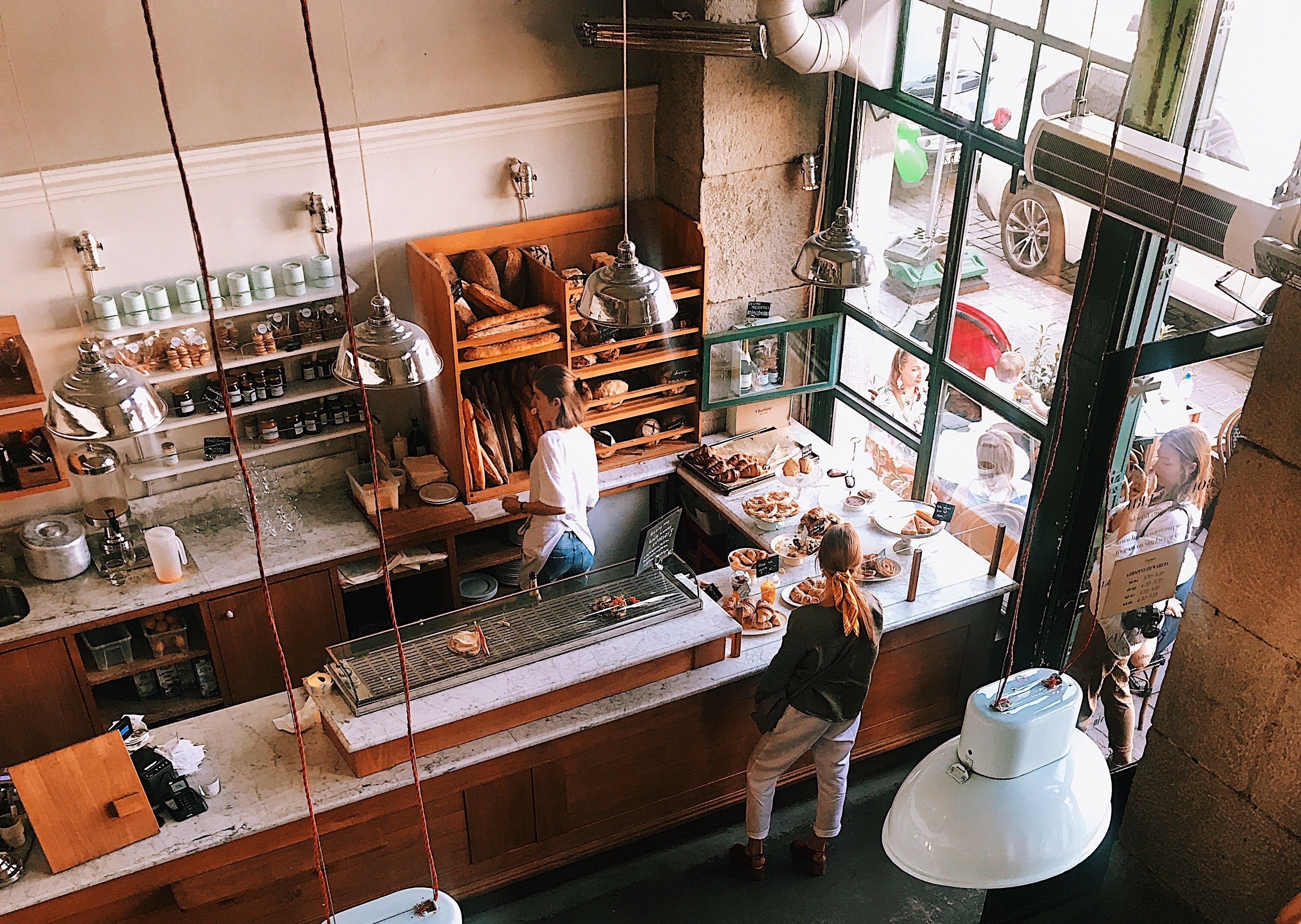 Image from Pexels
Successful restaurants don't just sell top-quality cuisine, they also have an emotional appeal. One of the biggest selling points of iconic fast-food chain, Jollibee, is their creative marketing and innovative new menu items, which keep customers curious and excited to try new things. Barcino is another restaurant that caters to a Philippine palette because they celebrate their Spanish heritage.
To get inspiration, make sure you research the different restaurants in your niche. For many first-time restaurant owners, this is the best part, because you get to plan your restaurant's name, style, ambience, and overall branding. You'll also learn a lot about the industry and your target market, plus see what works (and what doesn't), by looking closely at what your competitors are doing.

2. Create a Business Plan
While running a restaurant sounds fun—it's still a business at the end of the day. That means you need a well-written business plan to be the backbone of your food business. It will map out how your team will operate and be a blueprint for investors when you need to seek capital.
Here are the different sections that you need to write an appealing and effective business plan:
Executive summary—A section that outlines your proposal, research, vision and future plans.
Business model—This lists your products and services, marketing plan, and financial projections. Include your menu and "unique value proposition" — what you offer that others don't.
Industry analysis—In-depth research on your target market, prospective location, and a competitor survey.
Marketing plan—A key strategy that will guide your business identity. It should describe your values, mission statement, budget, and advertising strategies.
Operations plan—The essential guide for your team. This will detail staffing practices, customer service policies, organizational procedures, and payroll.
Financial analysis—This is the last part of your business model and for many investors the most relevant. Detail your investment plan, expected cash flow, projected profit and loss statements, with a break-even analysis.

3. Secure Funding
Once you've brainstormed ideas and mapped out a business plan, it's time to obtain start-up capital. Expenses to consider include monthly rental costs, interior decor and seating, ingredients, menu design, staff, kitchen equipment and POS technology.
Many first-time business owners will fund their idea out of pocket, but there are other options as well in this day and age. If you don't have the savings, you may want to consider a variety of loans.
Here are 4 ways to fund your restaurant idea:
Small Business Loans: Many countries have small business loans you can apply for.
Crowdfunding: You can also consider crowdfunding if your restaurant features a prominent cuisine and community that might take interest.
Patient Capital: This is funding provided by friends and family, usually under the guise that they own a percentage of the business.
Restaurant Investors: Lastly, you can work with an investor, but note these are hard to come by. And to secure one you have to have a solid business plan and a unique business idea.
4. Find a Location & Decorate
Depending on your budget, you can either opt to buy a property or lease a retail space. There are also plenty of other creative ways to run a restaurant, like using a Cloud Kitchen, which are great for first-time restaurant owners who want to test their idea first.
No matter what you decide, make sure to study the local laws and your landlord's building regulations before you sign on the dotted line.
For your space, be mindful of the size and consider your floor plan before you commit. You should also take note of foot traffic, as many restaurants rely on walk-in visitors, especially during lunch or dinner rushes.

5. Obtain Permits
If you're serious about opening a restaurant, be ready for lots of paperwork. You can sign up for a food service license from your local health department, as well as a liquor license. Of course, the latter is more difficult to get, so you need to consider if it's worth it for you.
Some of the paperwork needed for opening a restaurant in the Philippines includes:
The Food License

Liquor License

The Import/Export License

Fire Safety Certificate

Certificate of Registration

Sanitary Permit

Community Tax Certificate or CEDULA

Certificate of Occupancy

Contract of Lease (if you are leasing your business area)

Barangay Clearance

Requirements vary according to your locality, but a simple Google search will help you see what permits are required.

6. Buy Kitchen Equipment
You can't run a restaurant without a kitchen. To do this, make sure to get plenty of input from your chef(s), as they'll be the ones who use it every day. After all, your chef is going to know your menu better than anyone else. So, they understand what kind of space your back-of-house staff will need to be the most efficient.
In general, about 40% of your restaurant will be dedicated to your kitchen, so make sure the layout is thought out before you start buying equipment. Like in your home, a restaurant kitchen can become cluttered quickly. Avoid this by buying only what you need.
You'll also want to consider local suppliers and your restaurant logistics at this stage. Make sure to have a space to fully stock your kitchen, as well as local connections to purchase your ingredients, takeout packaging, and other essential supplies.
We suggest buying the essentials first, then you can buy more tools as your kitchen staff sees fit. Create a list of everything you need to operate a kitchen as well as everything you need for the Front of House staff.
Hot Tip: If you're tight on funding, consider buying second-hand commercial equipment rather than new appliances to reduce costs.

7. Invest in Restaurant Technology

One key piece of equipment many first-time restaurant owners skip is a POS system. But today, it's practically essential if you want to increase profits. Plus, it can help you see the big picture and make key decisions for your restaurant business.
Most customers pay with debit or credit cards these days, meaning having a POS and online ordering system is essential. And with contactless payment being more expected during the recent pandemic, it's hard to run a restaurant without it.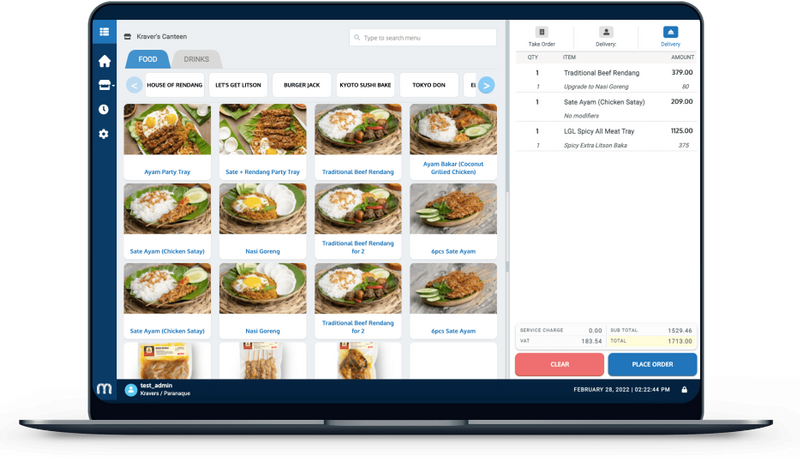 Image by Mosaic
With proper restaurant tools, you are bound to make mistakes that could lead to revenue loss and food waste. Cloud-based POS analytics minimizes this by highlighting best-sellers, customer trends, and inventory management. An online ordering system is also a must in these times where many customers choose take-out or delivery.

8. Plan Your Menu
At the core of each great restaurant is the food. After you've created a solid business plan, found the right location, and bought all the technology and appliances you need—you can focus on crafting the perfect menu. You cannot run a restaurant without food after all.
Here are some of these tips for planning your menu:
Serve fewer, but unforgettable dishes. A large variety could lead to food spoilage.
Review your proportions when pricing ingredients.
Test out your menu items with not just friends and family, but anonymous reviewers.
While planning a menu seems fun, it's more work than you might expect. It can get complicated as you need to consider the costs of ingredients, profit margins and restaurant logistics. Make sure you've considered not just what items will attract customers, but also which ones have high-profit margins and will improve your bottom line.

9. Invest in Restaurant Technology
Another key part of running a restaurant is customer service. You can't hire just anyone to be a server or a chef—you need to hire a team of staff with experience and excellent customer service skills. Explore referrals, job boards and career sites to find skilled servers, chefs, managers and other staff.
The average turnover rate for restaurant jobs is astronomically high at 73%, so it's important to create a healthy working environment. Plan a standardized training program in advance that covers all your staff expectations and procedures, like cleaning, cash handling, hospitality, dress codes, and safety training.
If you treat your staff poorly—then they'll treat your customers poorly.
And that will make it far more likely you'll be one of the many restaurants that closes its doors in the first year. You want to take after the leading restaurant, Conti's, which has 20 branches and 850 employees in the Philippines. The reason for their success?
Well, the founders credit their expansive growth to their collaborative teamwork and the relationships they've cultivated with all their staff.
10. Have a Soft Opening and a Grand Opening
After you've got the staff, you're almost ready to open the doors. Prepare both physical signs and online marketing materials to let the people know you're about to open. Food photography is a great service to invest in for attractive content on your website and social media accounts.
Once you're ready to go, we recommend you have two openings. Use a soft opening to test the equipment, get your staff ready, and get initial feedback on food and ambience from friends, family, and local food bloggers. This is also a great marketing tactic to create exclusivity and spread the word before you open to the public.
After you've had a successful soft opening, you can welcome your customers to the grand opening. Now, you're ready to launch your restaurant and share your menu with the world.

Open Your Dream Restaurant with Mosaic

Opening a restaurant is no small feat—and it's incredibly hard if it's your first time. To make your life easier, you'll need to do a lot of research and preparation before you can open the doors. You also need the best restaurant technology to ensure your restaurant is profitable.
It's important to have a system that minimizes risks when you open your own restaurant.
At Mosaic Solutions, we provide services to help you take control of your opening with advanced analytics, technology, and even partnerships with courier services. We also share tons of articles with tips for running a restaurant, so be sure to follow our blog below to learn from experts in the industry!
Looking to open a successful restaurant? Start by investing in the right tools and strategies.
Contact us today, and let's work together to help your restaurant succeed.
Share this article