In this article, we discuss the importance of a loyalty program, different types of loyalty programs, and how to implement one for your restaurant with 5 surefire tips to get you started.

How to Create a Successful Loyalty Program for a Restaurant
We've all seen it, the small punch cards from your local coffee shop beside the till. And often, we have too many in our wallets to use them all. However, today technology can make this easier. These points and rewards are part of a "loyalty program" that a store implements to benefit repeat customers.
And when you do it right—it's a great perk for your customers.
In this article, we discuss the importance of a loyalty program, different types of loyalty programs, and how to implement one for your restaurant with 5 surefire tips to get you started.
Let's dive right in.
Why Your Restaurant Needs a Loyalty Program:

A loyalty program is aimed towards retaining existing customers and inviting new ones. This then increases sales and encourages customer loyalty to a restaurant or brand. Loyalty and rewards programs are available in a variety of businesses and institutions, from banks to clothing stores to restaurants.
Many popular restaurants and franchises implement loyalty programs. This is partially because 82% of companies agree that customer retention is cheaper than customer acquisition. Starbucks has their Starbucks App, Vikings has the Vikings Reward Program, and Chatime has its own loyalty program, called Societea. These allow customers to earn in-store currency or check-off boxes per visit in order to earn free items from the store.
Loyalty programs are crucial to connecting with your existing customers—and the payoff is well worth it. For example, 59% of customers who say they are loyal are also more likely to refer your brands to others, join a loyalty program, and claim they'll spend more.
A successful and effective loyalty program helps enhance the overall value of the product or service offered. And more importantly, it motivates your customers to return to your restaurant repeatedly to get the most out of the program.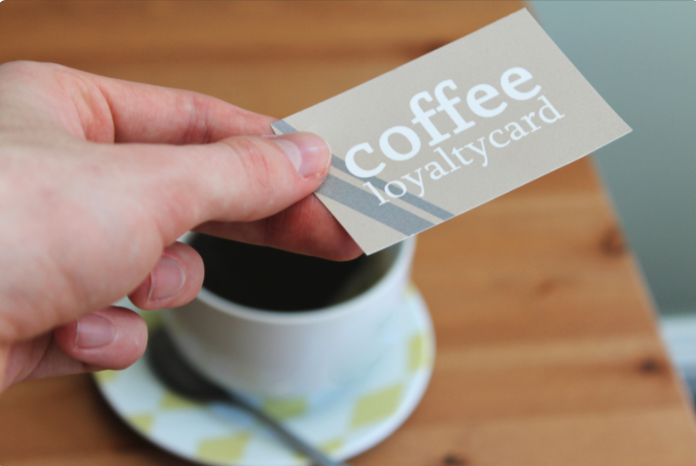 Types of Loyalty Programs 
When it comes to the different rewards, there are different ways to reward your customers and structure your programs. Here's a simple table with the different kinds of loyalty programs and how they work:  
Type of Loyalty Program
How It Works
Examples

Points-Based Loyalty Programs

Customers earn points (or other store currency) per purchase based on the amount they spend at a restaurant. 

 Starbucks

 Rewards

Visit-Based Loyalty Programs

Customers earn stamps or other currency that accumulate per visit. For every Nth visit, a customer can redeem a reward such as a free drink or dish. 

 Punch Cards

Tiered Loyalty Programs

Customers get different rewards based on milestones that they hit. The more they spend, the higher the tier they are placed in.

 Sephora's Beauty Insiders

Coalition Loyalty Programs

Customers earn rewards from 2 or more businesses, giving them flexibility to get their rewards and claim them at different locations.

 American Express

Premium Loyalty Programs

Customers are required to pay a fee to join a loyalty program for benefits they can use at any time.

 Amazon Prime
How To Build a Successful Loyalty Program: 
Now that you know all the types of loyalty programs and why you need one—you're probably keen to launch your own. Even if it's just a simple punch card or a joint effort with other local restaurants, here are some tips to get you started.

1. Create Awareness of the Program
Customer loyalty programs frequently fail for two reasons. Either customers don't sign up because they have no idea the program exists or customers don't redeem rewards despite earning them.
To solve this, your restaurant staff needs to educate your customers about your loyalty program. First, let them know that it exists; second, teach them how to use it. A restaurant can employ one method or several combined methods to increase awareness of its rewards program, like:
Having a dedicated page for the loyalty program on your website

Displaying in-store promotional materials

Use email marketing for SMS marketing to communicate with your customers

Training front-of-house staff to promote the program


Posting promotional information on your social media accounts
Doing all of this ensures your loyalty program remains relevant to your customers—and reminds them to redeem rewards on a timely basis.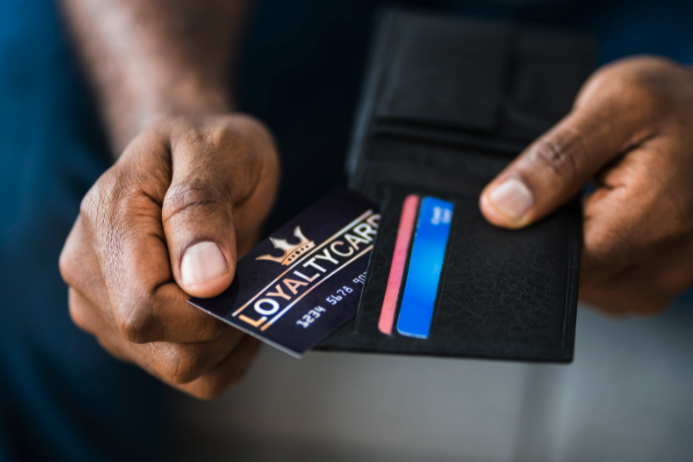 2. Make the Incentives Appealing

You need to make sure your rewards are attractive to customers—or else they won't use them. Ask yourself, what do your customers enjoy and value? Would they prefer discounts, complimentary items, or special services? By creating a loyalty program with value, you're ensuring your customers will use the program and redeem their rewards often.
One way to create appealing rewards is to do research into loyalty programs offered by competitors. Look at what works and what doesn't and what rewards are most popular. If you own a coffee shop, for example, then you might want to compete with Starbucks by offering a free coffee refill and other similar perks.
3. Ask For Feedback
No loyalty program is without flaws! Asking for feedback and acting on it is the mark of a quality restaurant. By collecting their input, you can further understand your customers and their preferences —making your loyalty program far more effective.
Restaurants can collect feedback in several ways, such as in-store forms, or surveys on websites or on social media. These insights will help you learn about the customer experience like what they enjoy about your restaurant, or what rewards they'd be interested in.
Surveys also allow the customer to feel valued, as 89% of customers want companies to ask for their input. This encourages them to spend more.
4. Make It Special 
Besides regular rewards, it's a good idea to add bonuses or additional rewards. This can be anything from free items on their birthday to bigger discounts on the anniversary of their subscription.
Vikings, for example, offers a birthday promotion where their customers can eat for free on the day of their birthday. Customers will appreciate the gesture and be encouraged to visit as often as possible to avail of all the special perks.

5. Keep It Simple
No matter how impressive the rewards you offer, if the process of earning and redeeming them is too difficult, people won't use it. Avoid having too many steps or an overly complicated process in both implementation and redemption. Instead, you want something straightforward and user-friendly. That way, customers won't have to think too hard when enrolling and redeeming rewards.
One option to simplify your loyalty rewards process is by going digital. There are plenty of benefits to using an app instead of a physical card—it's one less item for customers to carry(and potentially forget).
Going digital also allows for better data collection, such as what items are popular or what rewards are frequently redeemed. Of course, to get the most of this you need an analytics system in place. The right technology can help you collect, analyze, and gain actionable insights from consumer data. This allows you to boost restaurant profits while rewarding your loyal customer base.
Create an Effective Loyalty Program for Your Restaurant 
Ultimately, your goal with a customer loyalty program is a straightforward one—keeping customers coming back for more. Use these tips we outlined above to help your restaurants create a loyalty program that gets results.
To analyze those results, you also need the right technology. At Mosaic, we've created an easy-to-use, cost-effective platform for all your restaurant's needs. Organize and integrate everything—from your POS system to your purchasing system. That way, you can easily track customer activity and make data-driven decisions for your restaurant.
Looking for software for your restaurant? Contact Mosaic Solutions today and see how we can help.

Share this article