Originally, restaurants were places to eat away from home. Now, they are built around social activities.

5 Tips for Managing Your Restaurant's Social Media
People gather for many reasons, such as a big game or to watch a movie, and often #food is always involved. So, it makes sense that your restaurant marketing strategy includes using social media, too. On social, over 400 million Instagram posts have the tag #food—it's also amongst the top 25 most used hashtags in 2020.
This just goes to show how, in today's digital world, building and managing a social media community is crucial.
Many brands are riding the wave of social media marketing—especially when 86% of social media users follow brands, and 93% say that online reviews influence their purchasing decisions. These are the kind of statistics restaurants like yours can take advantage of.
Having an active presence on social media will help you reach more potential customers and promote your restaurant as part of the discussion about what people enjoy eating or drinking nearby. In other words, social media is a tool you have to maximize to increase traffic and profits.
Social media sounds (and is) easy to use, but when it comes to building your own community, it takes careful strategy and planning. If you do build a diehard community of fans on social media, however, the rewards can be big.
What is Social Media Community Management?

Social media community management focuses on developing your brand's online community. But you should know that it differs from social media management, which focuses on representing and promoting your brand.
Community management involves the following:
Engaging. Communicate with your customers by engaging in comments and keeping conversations alive. It also includes engaging with social media influencers and other brand advocates.
Monitoring. Look for platforms where conversations about your restaurant are happening. A part of this is monitoring current trends about the community or the restaurant industry.
Moderating. Start conversations that will lead customers to talk about your restaurant and the menu items that you offer. Highlight all the things that make your restaurant distinct from competitors.
Tracking. Analyze what makes customers prefer one restaurant over others. Follow online conversations to see what trends or menu items will allow customers to look at what you offer.
Community management can be vital to your restaurant's business. It encourages people to talk about your food and raises customers' curiosity about your restaurant.
Now that you know what it is and why it matters, here are five tips to help you manage your social media community effectively.

1. Pick the Right Platforms
As a restaurant, your top platforms to engage with customers are Facebook and Instagram. So, let's talk about how these platforms can strengthen your social media engagement and reach new audiences.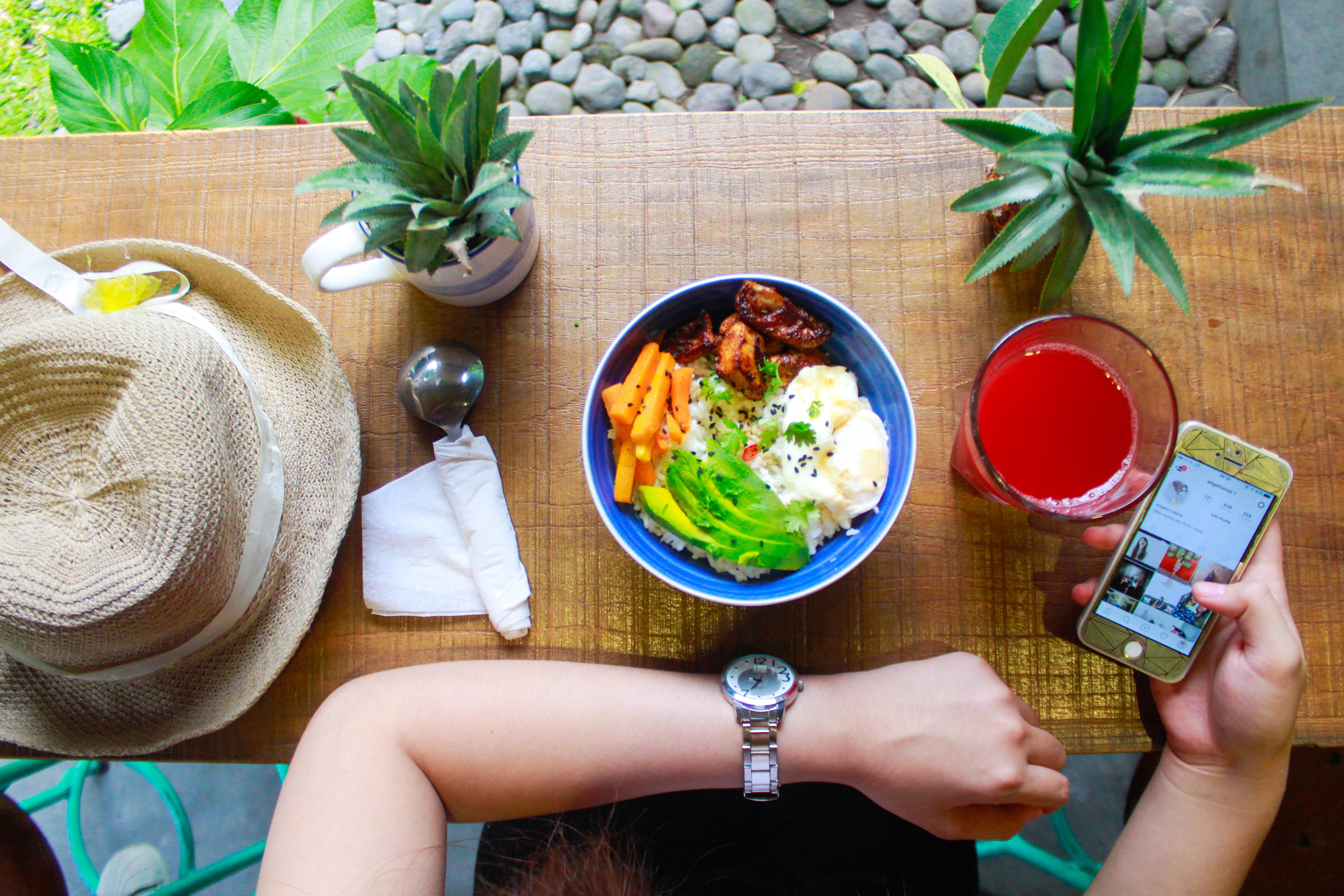 Image by Pexels
Facebook
There are nearly 76 million Facebook users in the Philippines in 2020. This means it is a platform with a vast audience base you don't want to miss out on! Also, Facebook gives you the most options for customer engagement and interaction.
Customers can do the following:

Leave a review on your Facebook page, which provides potential customers something to expect to help them decide what they want from your restaurant.
Check-in at your location, letting their Facebook friends know about your restaurant and where they can find you.
Upload photos of your menu items to your page. It will provide potential customers with visuals of your menu offerings and show how satisfied customers are with your food.
Reach out to you through messenger. Customers have a lot of questions, typically about your opening hours, your location, and the availability of the menu. So, having a platform where they can directly message you helps customers feel the hospitality of your restaurant.
Instagram
As most would say, people eat with their eyes first. Instagram is a platform that's mostly driven by photos, making it the best social media application to market your restaurant. It's a great tool to provide your customers with a glimpse into your restaurant's dining experience.

Posting photos and videos of your restaurant will help you showcase your popular drinks and dishes, and introduce new menu items.
Moreover, you can use Instagram stories to share the posts of your customers about your business. Doing so enables customers to feel a sense of acknowledgment and importance in your business journey.
Picking the right platform to engage with your community will help you tap into the right market and reach more customers. Maximize the powerful features that social media applications offer to allow you to get in touch with customers, even during this pandemic
2. Engage with Your Customers Regularly
The magic of social media is in its name: it's social. Communication has never been so accessible, so you don't have a reason not to engage with your customers.
Engagement is important, especially when 25% of customers prefer it to a bad customer experience when brands are unresponsive. When people comment or write a review, you should acknowledge it by responding to it. This is even more important when customers leave a bad review or comment because unanswered complaints can harm your restaurant's reputation and strengthen the voice of unsatisfied customers.
It is best to engage with your customers online in a way that you would if you were in a physical setting. Focus the conversation towards your customers while talking about your restaurant from time to time.
3. Instill Trust with Your Community
Beyond engagement, it is also important that your customers trust your brand. In a time when people are more cautious than ever, you have to express the importance of safety in your restaurant. A thing you have to keep in mind is that you need to stay transparent with the community and build trust.
Post photos and videos of how you and your team take the necessary precautions to ensure the safety of your diners. The more honest you are to your community, the safer they'll feel to dine in and engage with your restaurant.
Building trust with your community will go a long way, much farther than this pandemic. Trust in a brand is an indicator that people are committed to you—and it pays off as your restaurant gains more dedicated, trusting customers.
4. Be Relevant
To maintain a strong relationship with your social media community, you should post relevant information. These include posts that are engaging and not purely promotional or paid-only advertisements. This is crucial as 41% of people unfollow a brand that doesn't share relevant information, and 57% look away from brands with too many promotions.
Hop on trends that many people can relate to, like holidays and celebrations. Doing so will make your restaurant's social media more relevant to the eyes of customers.
5. Handle a Crisis Well
Another aspect of community management that's also vital to your restaurant that needs strategic planning ahead of time is crisis management. Being prepared for potential crises is an important part of running a successful social media team.
If an issue about your restaurant arises and spreads across social media, it can badly damage your reputation—especially if it's not handled well. Problems can come from promotions, delivery issues, and unanswered complaints on social media. In this case, coordination and product knowledge are key.
Be proactive, act with efficiency, and have an established crisis management plan with clear roles and responsibilities. Doing so will help you have a prepared response when a crisis hits.
Break Bread with Your Restaurant's Social Media Community

There are a lot of ways to build a relationship with your customers, but social media is one that's practically essential these days. Plus, it's not only free, but it also makes engaging with your customers on a personal level easier.
Having an online presence is vital, and you need to have a large social media following to effectively spread the word about your restaurant.
Using the 5 tips mentioned above, you can successfully manage your social media community. One thing that will up your social media management is having access to real-time data about your customers' current spending habits. Through this, you can make data-driven decisions when interacting with your customers.
At Mosaic, we help restaurants optimize their profit. By working with data analytics, inventory management and we provide the best possible solution for F&B services in Southeast Asia.
Let us know how we can help you grow your restaurant profit and engagement through social media. Contact us today!
Share this article