Online food ordering changed the way restaurants function. So, it's no wonder that many traditional restaurant owners are trying to incorporate delivery services into their business operations.

How to Manage a Delivery Service For a Restaurant Effectively
Offering delivery services is essential to remain relevant in the modern market.
Besides, having a delivery service is an excellent way to increase revenue and profit margins. This allows you to tap into a whole new customer base. Online ordering exposes your restaurant to those who may not know about you and aren't dining in for health reasons due to the pandemic.
Restaurant owners should maximize food delivery apps, especially when revenues in the online food delivery market are projected to reach PhP4 Billion in 2021. Throughout the pandemic, the demand for home food delivery services continues to grow as people stay indoors and practice social distancing.
And so, to capitalize on these trends, integrating food delivery services into your business is crucial; yet, you can only be successful if you know how to optimize it. A poorly executed delivery service can damage your brand name, driving people away from your restaurant.
So, how do you start managing your delivery services?
Here are 7 tips that can help you launch an effective delivery service strategy.
1. Offer Online Ordering
Online food delivery has become one of the preferred ways to satisfy one's cravings, with 23% of Filipinos stating they order food online at least once or twice a week. Whether you prefer in-house or third-party delivery service, it is crucial to integrate a Point-of-Sale (POS) system that collects orders for a seamless workflow from the kitchen to the courier.

2. Pick the Right App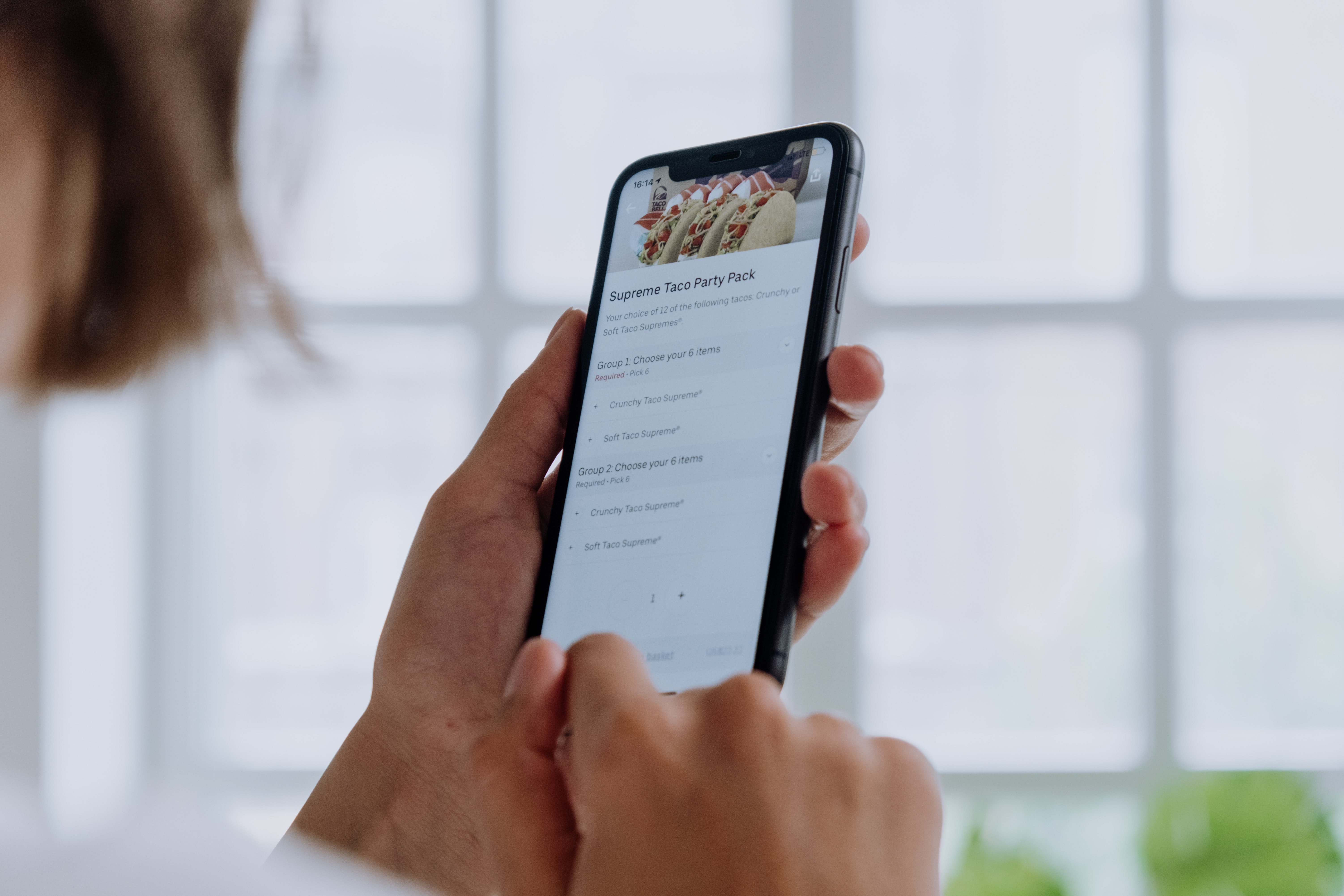 Photo by Ello
After you decide to set up online ordering, you'll want to compare the different options. You can do it yourself, but there are also plenty of food delivery apps out there. You may want to capitalize on takeout orders by using multiple, but if you're a small restaurant one might be enough.
For example, GrabFood is the most popular choice in the Philippines. So, if you only choose one, then this might be a good option. Of course, FoodPanda's the second most popular choice if that one is more up your alley.
Compare the different apps, and don't be afraid to negotiate. FoodPanda has a commission rate of 10-15% and a 2% gateway charge. Get the best deal for your restaurant on commissions, and then you can still retain your profits and increase margins.
3. Know Your Restaurant's Capacity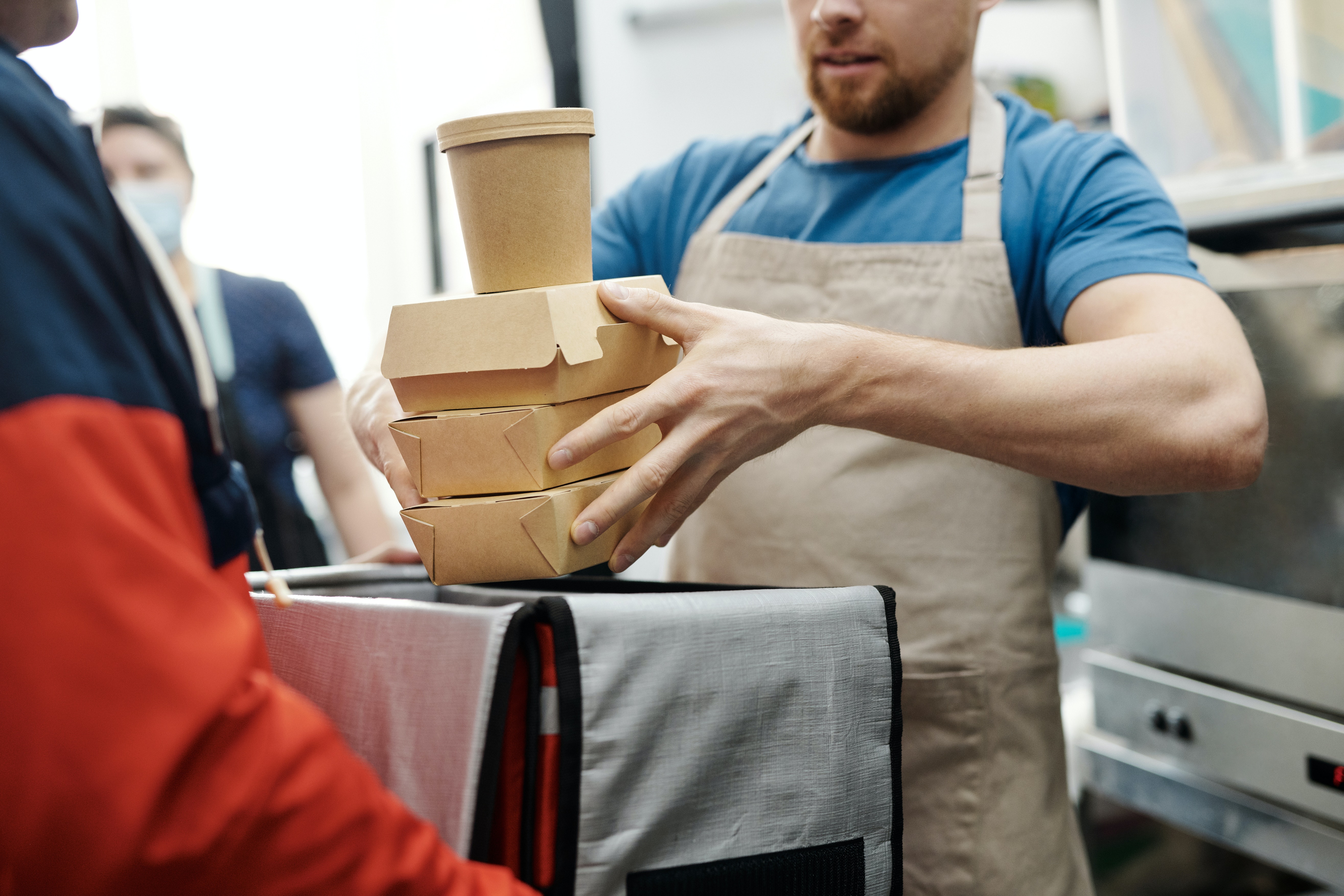 Photo by Unsplash
When talking about delivery services, capacity can mean:
The size of your takeout containers

How fast your chefs can cook

Number of orders that your drivers can handle
If you're only starting your delivery service, it is better to buy a small number of containers to test if it fits your needs. If you only have limited kitchen staff, consider restricting the hours to accept online orders and still accommodate customers dining in your restaurant. You can start improving and scaling up your delivery service after having the actual data on your capacity.
4. Communicate with Your Staff

Another important factor is communication. Your staff need to be on the same page, and they need to pay just as much attention to takeout orders.
When implementing new procedures, clearly define your roles and responsibilities with your staff. After all, you don't want to have people waiting around for orders and taking up space in your restaurant. When your staff is all on the same page, then you'll be running operations smoothly and bringing in new dedicated customers.
5. Choose a Space for Delivery Orders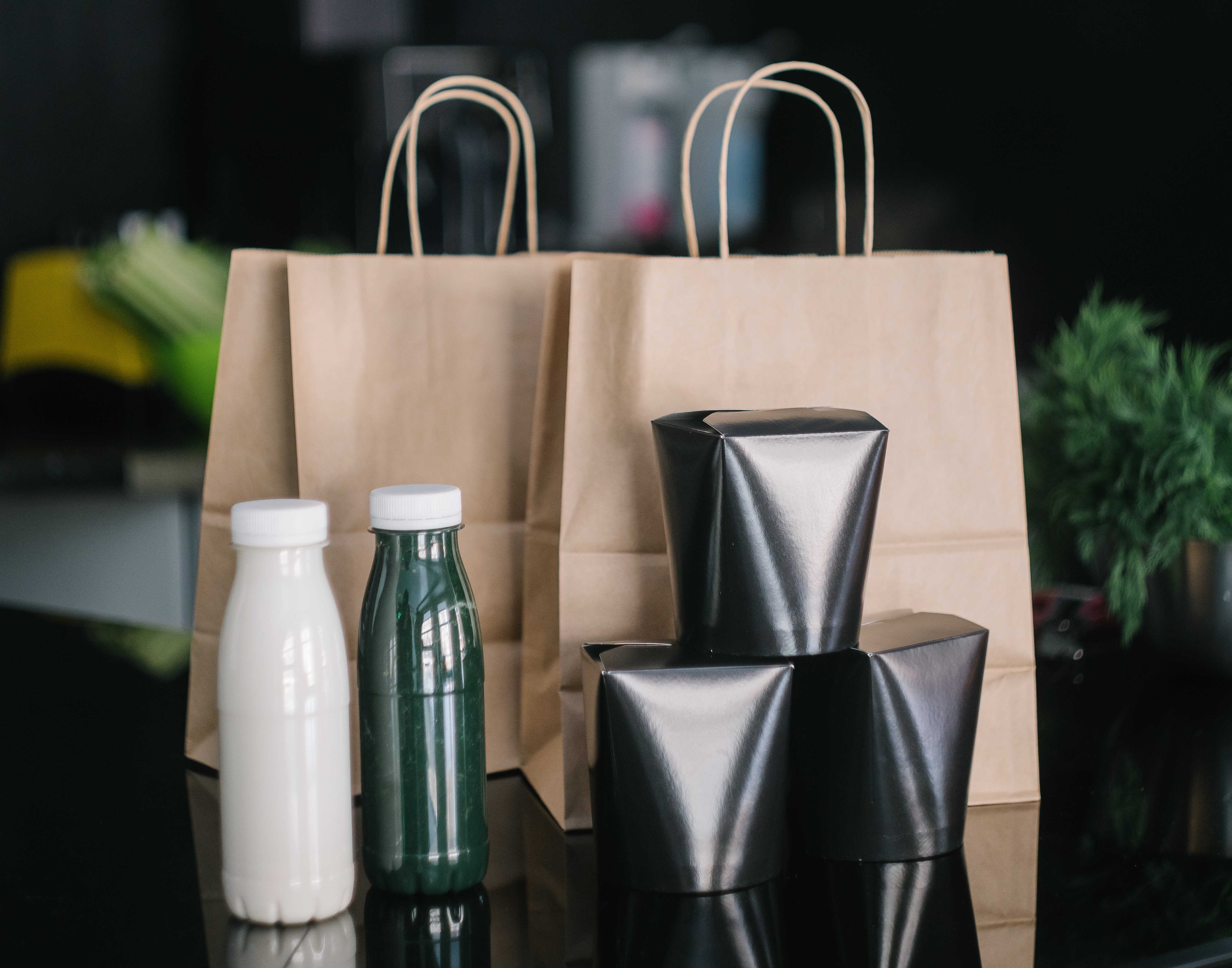 Photo by Unsplash
To increase your restaurant's efficiency, consider designating a space for delivery drivers to pick up orders and bypass customers waiting in line. This will help to prevent a prolonged waiting time. You can also use this area for picking up orders that are for takeaway.
Food delivery platforms also offer a cash-on-delivery option, so you can specify a checkout counter where delivery drivers can pay for the food orders.

6. Create a Delivery Menu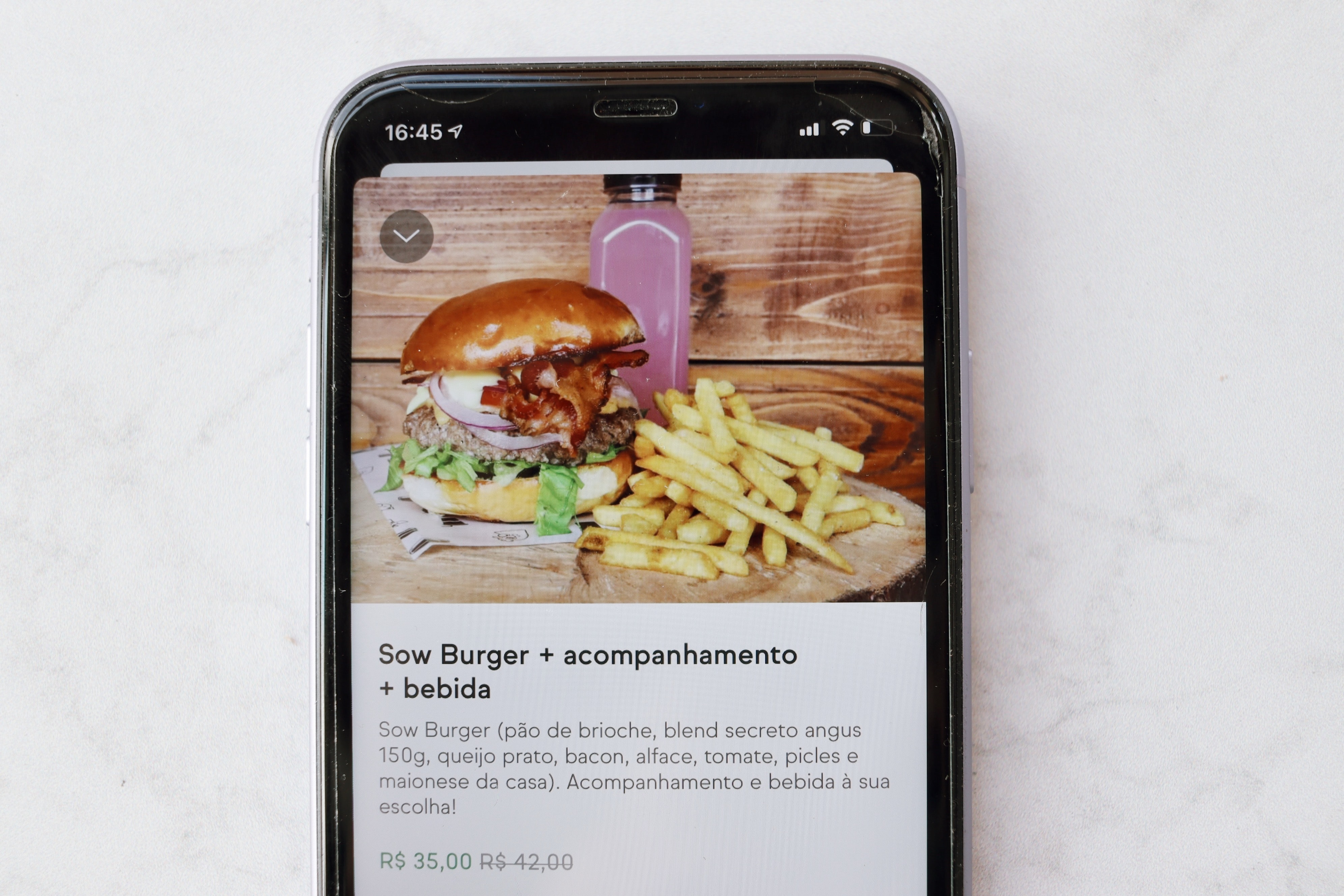 Photo by Unsplash
Avoid complications by creating a separate delivery menu to help simplify preparation and packaging for your kitchen staff. In creating your menu, the most significant factor that you must consider is the time frame from when your food will be ready for delivery without compromising the food quality. Not all items on your menu are the best food for delivery.
Things to Consider in Your Food Delivery Menu
Here are some questions you can ask yourself when creating your delivery menu:
Can you deliver the food without it getting soggy or watered down?

Do you have suitable packaging for your meal?

Can your chefs prepare the meal at an optimal time for delivery?

Can the profit margin for the specific item cover the delivery costs?
It's best to keep your delivery menu short and simple, especially because hungry customers won't have enough patience to look through a long list of options. Ideally, you should only consider items that are best-sellers and will travel well.

7. Track Your Progress
Once you start offering food delivery services, use your POS to track which items are the most profitable and whether or not there have been complaints.
It is essential to track your progress to create data-driven decisions on improving your delivery services to cater to your customers' needs. Having sufficient data enables you to review information as a whole instead of trying to fix every minor issue. That way, you'll understand the real problem and provide better solutions to keep your customers happy.
For example, having one customer complain about a missing pita in their order does not mean that your kitchen has completely forgotten to make pitas; you can chalk it up to human error and move forward with your operations. But, if you receive several complaints of missing pitas upon delivery, you may need to investigate and see if you need to create a checklist for your kitchen staff.
With the rise of technology and changing demographics, restaurant delivery is now more popular than ever. That means it's crucial to provide excellent customer service through your delivery service to ensure repeat orders. Providing a platform for

Optimize Your Delivery Service with the Right Tools

A lot of companies offer technological solutions that can help you optimize your restaurant's delivery services. So, you need to choose software that allows seamless integration to your kitchen and logistics processes. Integrating technology in your business operations will ensure a smooth workflow for your kitchen staff, allowing you to cater to online orders and regular orders.
With Mosaic Solutions, you get access to a full suite of cloud-based services that allows you to integrate digital tools into your existing operations without a hassle. Our platform also offers a Point-of-Sale system where you can easily incorporate internal and third-party delivery services to effectively and efficiently cater to your customers' orders.
We also offer analytics tools to provide you with real-time data to track your progress and create a profitable delivery menu. With predictive analytics, you'll feel empowered to improve your sales forecasting and optimize your inventory procurement.
Need further guidance to manage your restaurant's delivery services? Our team is more than ready to assist you with your restaurant operations.
Need help with your restaurant's technology? We are more than ready to help you with your restaurant operations.

Share this article