Even when the restaurant industry was on the brink, some restaurants found genius ways to keep their business running. Kraver's Canteen did just that. Today, we're sharing their story and their advice on how their business model helps businesses adapt during a pandemic.
Kraver's Canteen is a cloud kitchen pioneer in the Philippines, with a business model that helps serve food businesses across the country. If you're not sure what that means, let us explain.
What are Cloud Kitchens?
Cloud kitchens, also known as ghost kitchens, are commercial kitchens that only cater to online orders. Unlike your traditional restaurant model, they do not have a physical location or the customer-facing features within their business.
Kraver's Canteen was launched in 2020 during the onset of the COVID-19 pandemic, by Victor Lim, Eric Dee, and Victor Mapua. The trio has a plethora of experience in the food and beverage, technology and other industries before they got started. Together, they combined their entrepreneurial knowledge to build their business and help other businesses succeed.
In our interview with Victor Lim, he said they saw the pandemic as an opportunity for their business as many restaurants needed help and creative solutions to survive. This was also because they had already seen the change of consumer's behaviour leaning towards the online segment.
"We got together by the end of 2019 and incorporated our business in 2020, then the lockdown hit in March. It was unfortunate timing, but once the pandemic hit, that's when all of us were convinced that we were onto something."
Against all odds, the three of them continued to work full-time on Kraver's Canteen.
Kraver's Canteen Changes the Restaurant Industry
Pioneering cloud kitchen technology and bringing it to more restaurant owners became their mission once they saw the need. The pandemic changed many processes for every industry, but it was especially apparent in the food and beverage industry.
According to Lim, one of the biggest challenges of restaurants during the pandemic was that restaurant owners only just now started to understand what cloud kitchens were and what it could mean for their business.
"A lot of the restaurants that tried a [cloud kitchen] were trying to convert their existing restaurant. They were turning their existing locations into cloud kitchen operations, and of course, it doesn't work the same way. Building a cloud kitchen from scratch is very different from converting an existing restaurant and brand into a cloud kitchen. That's the kind of struggle that a lot of brands had."
As cloud kitchens are relatively new to the Philippine F&B market, many owners who have tried it are not yet convinced. At the same time, restaurant owners see ample opportunity in it, but they don't know what it truly means for their brand. These issues are what Kraver's Canteen seeked to address.
Kraver's Canteen started out simply offering their own brands by using cloud kitchen solutions. However, over time, the owners realised that there was a greater opportunity if they expanded their services. Seeing that many restaurants were still struggling, they knew restaurant owners needed their assistance to run more successful businesses.
Using Cloud Kitchens For Faster Expansion
When asked about how cloud kitchens can help brands grow, Victor expressed that cloud kitchens will be an important aspect for brands in terms of expansion. Consumer behaviour has shifted, now they interact with brands both physically and digitally.
Victor and the team at Kraver's know this. When we asked them, Victor told us, "Brands that can tap into the digital space will continue to expand a lot quicker. They're the ones who will be able to reach the rest of the Philippines faster and expand beyond the borders of NCR. So, really, I see cloud kitchens as an expansion tool for brands that are looking to grow."
Kraver's Canteen is also looking to expand its business, in Cebu and across the Philippine islands. They've been using real-time data to see exactly where consumers have a high demand, but fewer choices when it comes to restaurants. And so, you can expect to see more Cloud kitchen operations in your community if there aren't any already.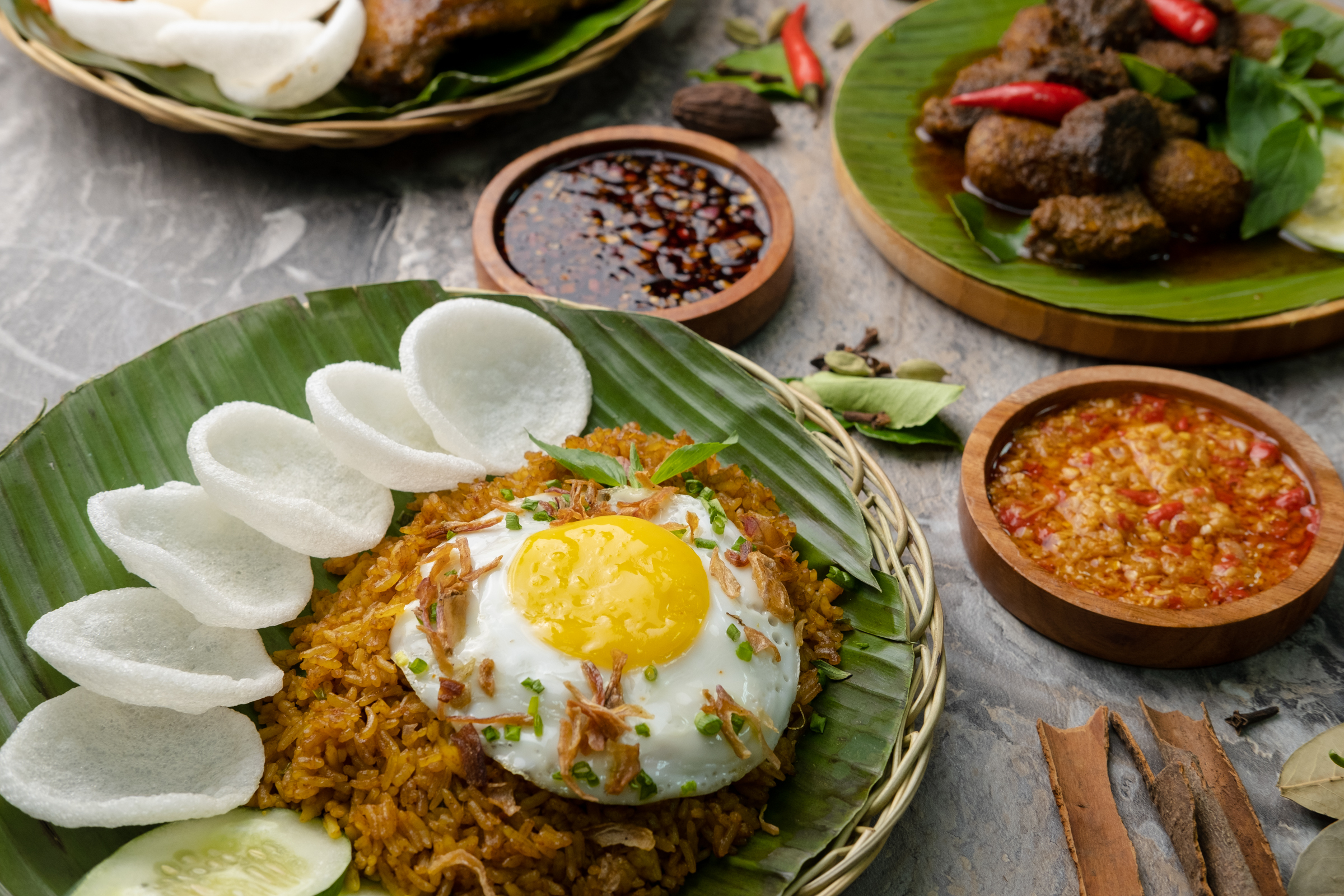 During our interview, Kraver's also shared tips for brands to make the most of the business. Food delivery companies, like GrabFood and Food Panda, are growing quickly to meet market needs across the country. Combining this with Cloud kitchen technology means you don't need that same brick-and-mortar in place like you did before, making it easier than ever to open a new restaurant.
In the restaurant industry today, it's clear that those who think outside the box are the most likely to survive and even thrive. Kraver's is looking optimistically to the future as more and more restaurant owners come to see the value in adopting new technology and partnering with delivery services to meet their customers' needs.
Technology Integrations for Quicker Resolution
Integrating technology in Kraver's Canteen's operations is one thing that will help them further manage and grow their business to over 100+ kitchens in the next few years. According to its co-founder, Victor Lim, integrating technology is an important part of their long-term strategy. That's why they invested in a POS system that gives them the visibility they need in real-time.
One thing Lim noticed when asking restaurant owners about what they struggled with most, they replied it was their technology solutions.
"We've talked to 100+ brands and one of the questions we ask them is what are their pain points. So many people are using these archaic and old POS systems with no extra benefits, no analytics, no system. They don't know there's a better solution."
During the pandemic, people have started to realize how vital technology is in providing a better service in their businesses.
Now, Kraver's Canteen is working with Mosaic Solutions, which provides them with Point of Sale and Analytics solutions they need. And as they keep expanding their services, Mosaic has helped them get to answers faster. The real-time analytics data that it offers gave them a way to see what was happening in all of their locations even when they cannot be physically present to monitor them.
Support of Small Businesses
During the implementation of community quarantine in the Philippines, the home kitchen community also rose to popularity because of social media. These are the kinds of businesses that Kraver's Canteen seeks to support by sharing their infrastructure and knowledge after learning how to scale their own small businesses.
From Kraver's perspective, there is a great potential for these home kitchens to grow. For example, one small business that they helped is a repatriated Filipino from Saudi Arabia who started selling Middle Eastern food. Victor told us about how she went from selling food cooked in her home kitchen, to expanding with their help. Now, her Middle Easern Foods is being sold across six locations in NCR.
Kraver's Canteen wants to encourage home kitchen entrepreneurs like this to grow their brands—even after they go back to their regular job. For Victor, he wants to help the brands expand to new regions, and create a more diverse culinary industry.
"A lot of these brands are office workers that were just at home because of the pandemic. When they go back to work, what happens to these brands? So, we started to reach out to people letting them know that we can also carry on their brands, and they still earn from it."
Part of Kraver's Canteen's story is focused on taking people's restaurant goals from their home kitchen to a real business. They're offering small business owners a solution to manage their restaurants and help their brands thrive during the pandemic.
Conclusion
Kraver's Canteen grew its business despite the physical restrictions due to the COVID-19 pandemic. They invested in technology and worked with restaurant owners to keep their operations running. With their help, companies in the food and beverage space have a viable solution allowing them to continue their operations amid the limitations.
It's important to remember, Cloud kitchens like Kraver's Canteen do not aim to replace the brick-and-mortar experience. Instead, they provide another opportunity for new and old brands to scale their businesses.
When you use the right tools and technology, your business can survive even the toughest times—just like Kraver's Canteen did.
Share this article