Reduce Food Costs with Real-Time Inventory Management
Smarter purchasing
Auto-deduct inventory as items are sold and create purchase orders when stocks dip below preset levels.
Track and Transfer
Easily manage stock transfers and requisitions between outlets.
Connect with Suppliers
Email approved purchase orders directly to suppliers from within the app.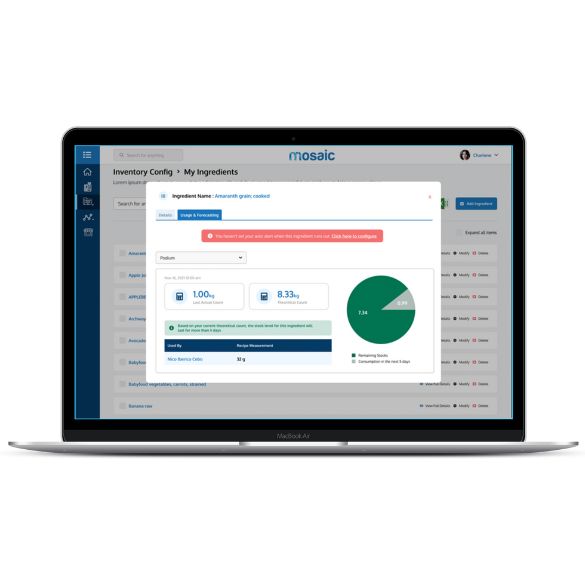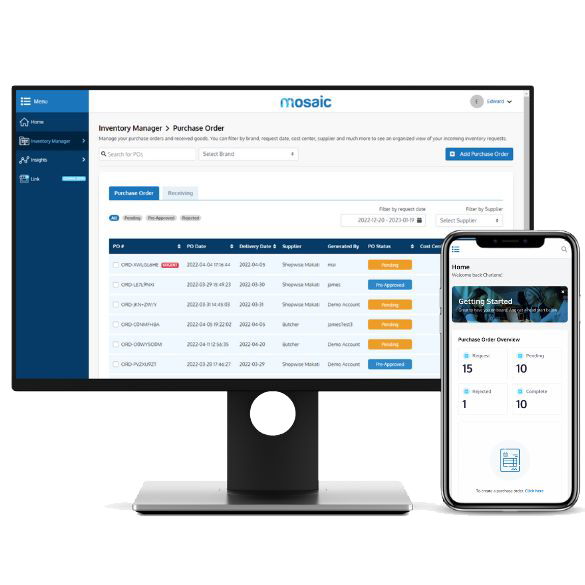 Stay on top of ingredients costs
Automatically update ingredient cost when new deliveries are received.
Customize workflows
Setup your own purchase approval process including batch approvals.
See the full picture
View order analytics including spend by distributor, category or item and upload your data to Xero, Quickbooks, Navision and more.
Why Mosaic Solutions for your Purchasing and Supply Chain needs?


Continuous After-sales Support

Regular Product Enhancements

Compatible with Other POS Systems