Ready for a change of pace? Here are some of the best Asian restaurants that will inspire you and your team to improve your menu for the new year.
Top Asian Restaurants to Inspire You to Make this New Year Better
If you're like most restauranteurs, you're always on the lookout for new and inspiring restaurants to add to your repertoire. In the spirit of a new year, it's worth trying to freshen up your restaurant concepts with some inspiration from the best restaurants in Asia. With so many unique flavors and cooking styles to explore—you're sure to find something that will get customers' taste buds tingling.
Whether you are looking for traditional Asian cuisine or a fresh take on classic dishes, these restaurants can satisfy any palate. Here are some of our favorite Asian restaurants where you can eat well and feel inspired by their well-crafted menus.
#1 – Antonio's Group of Restaurants, Philippines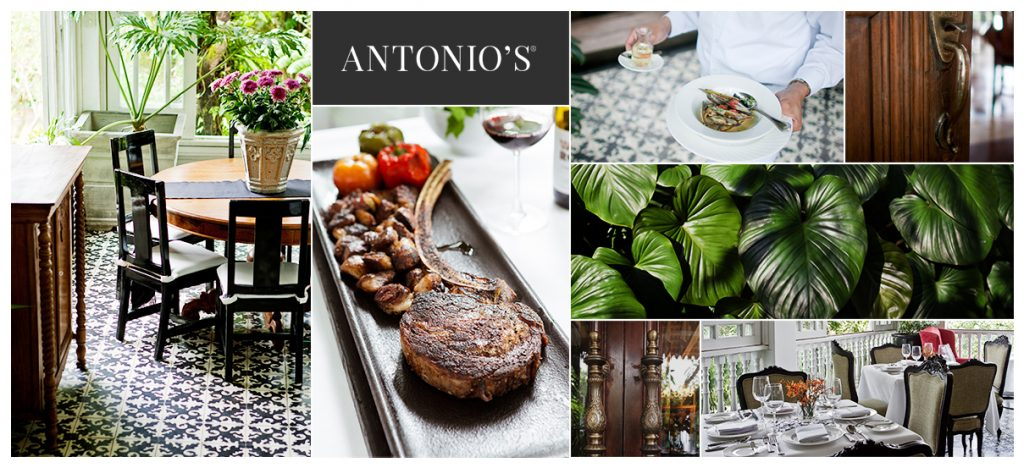 Image by Antonio's Restaurant
For those who crave the perfect balance between delicious food and a homey ambiance, Antonio's is your go-to restaurant. They take pride in finding only the best ingredients for every dish they serve—and they never compromise quality. Antonio's is one of the best restaurants in Tagaytay for both locals and for tourists. Famous for its take on Filipino cuisine, this eatery is the perfect destination for all.
In fact, you'll find precise and exquisite culinary techniques at any of Antonio's kitchens. Each restaurant, from Balai Dako to Breakfast at Antonio's, features a carefully curated menu and thoughtful restaurant design—making all their guests feel welcome and at home.
For reservations, go to their website.
#2 – Odette Restaurant, Singapore
Image by Odette
The menu at Odette is designed to be innovative and engaging—while still maintaining a sense of tradition. Odette's culinary adventure begins in their bistronomic kitchen, where they'll help you create memorable experiences paired with thoughtful hospitality that's second-to-none.
The dishes draw upon classic French culinary techniques with an Asian twist, all guided by Chef Julien's lifelong respect for seasonality, terroir, and artisanal producers. All their ingredients are sourced from boutique farms around the world.
By blending the principles of classic French cuisine with Asian influences, the restaurant has created a culinary experience meal like no other.
Call +65 6385 0498 for reservations.
#3 – Fu He Hui, China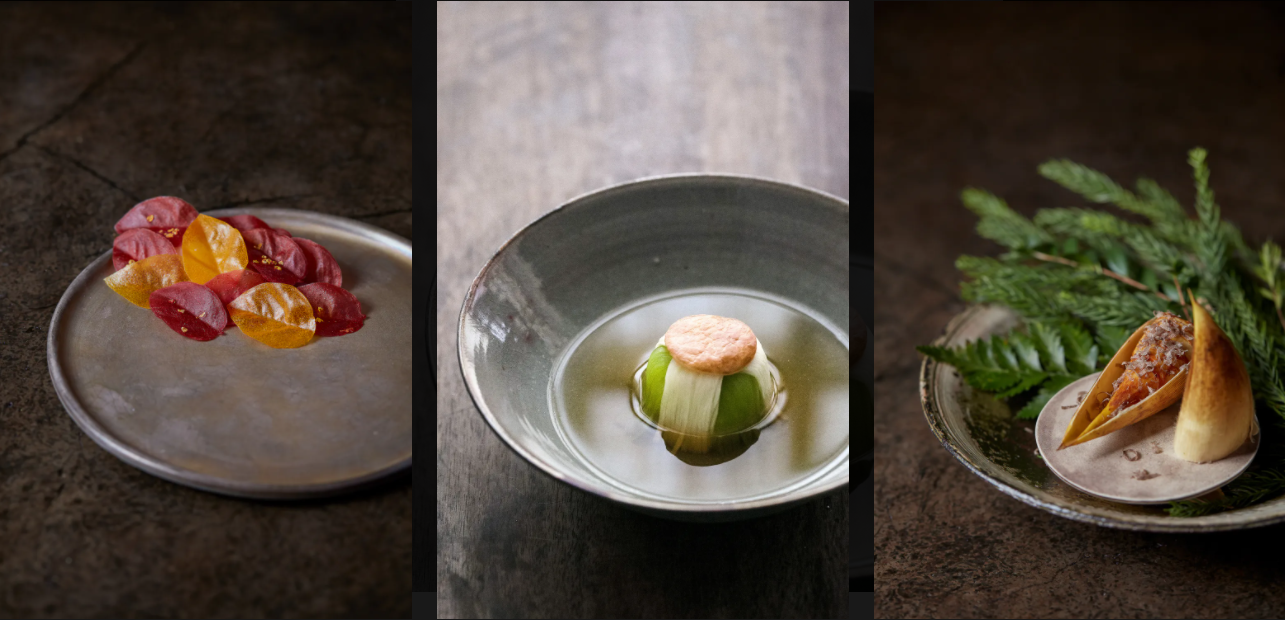 Image by Fe He Hui
If you don't know already, Shanghai is the culinary capital of China. For tourists and locals, the many different choices stand out in a sea of Chinese restaurants serving the same thing. Fu He Hui is one of the finest vegetarian restaurants in Shanghai, offering an exciting and unique experience to please your palette. Serving a full menu of vegetarian and organically grown food, the restaurant reflects a philosophy that veganism isn't just about food—it's a way of life.
When you dine in, your tastebuds will go on a journey like no other and the zen-like atmosphere will have you feeling relaxed. Even if you've been before, you'll want to go back since it's different every time you go. The restaurant's menus change with each season, as they make use of fresh ingredients from nearby farms.
If you are craving a meal that is exotic and delicately plated—then Fu He Hui is for you. And don't skip the tea pairing either. They've selected an array of fine teas that will impress even the pickiest tea drinker.
Call +86 21 3980 9188 for reservations.

#4 – Gallery by Chele, Philippines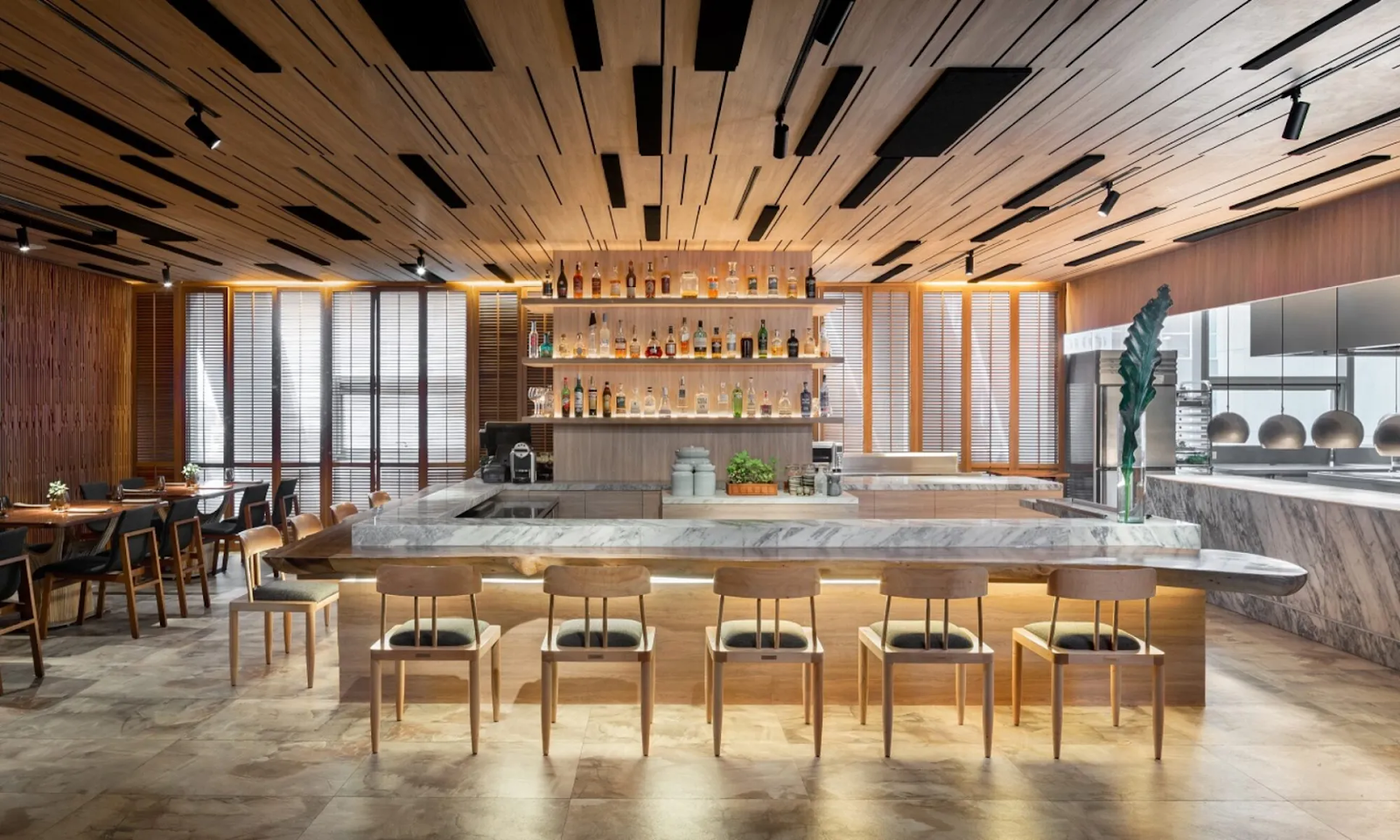 Image by Gallery by Chele
At Gallery by Chele, you can expect a variety of Filipino food and dishes. They are constantly learning traditional techniques as well from local farmers and fishermen to bring that classic bit of heritage to every meal. By highlighting cultural traditions and adding a modern twist, they are turning that history into genius flavors.
The menu features plenty of classic Filipino dishes alongside more non-traditional dishes as well. For those looking for vegan-friendly cuisine, they have plenty of options too. Gallery by Chele also showcases an extensive wine list perfect for pairing with any dish.
If you want a classic dish, like the Txipirones Fritos, or a more imaginative meal, like their fermented beverages or vegan cuisine—there is something just for you at the table.
Call +63 917 546 1673 or email reservations@gallerybychele.com.

#5 -VEA, Hong Kong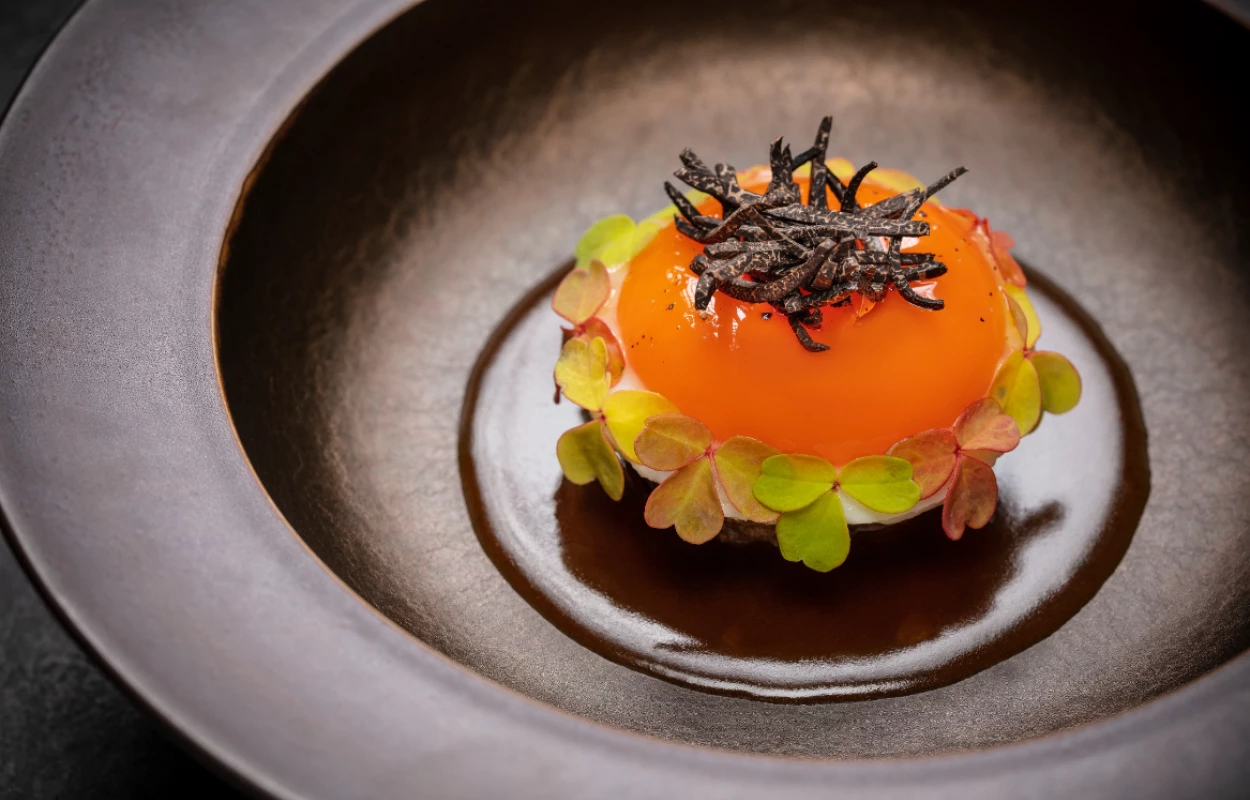 Image by VEA
VEA offers a one-of-a-kind experience for its guests—closing the gap between cultures and uniting them with food. The innovative "Chinese x French" philosophy created by Chef Vicky features each dish as a conversation piece that bridges Chinese roots with respect for local culture.
If you're an adventurous foodie, you will have to go to VEA. Their guests often find themselves in unfamiliar territory as their in-house chef experiments with flavors, textures, and cultures. Every course tells its own story about Hong Kong: one close to heart that turns into beautiful, shared memories for patrons.
Call +852 2711 8639 for reservations.
#6 – RyuGin, Japan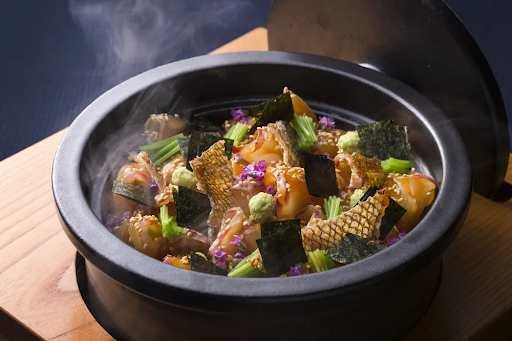 Image by RyuGin
RyuGin prides itself in preparing dishes using only the finest Japanese ingredients. Headed by Chef Seiji Yamamoto, their 12-course omakase is the Chef's Choice. This meal is a one-of-a-kind experience as it tells a captivating story about Japan's best seafood at its most ripe and delicious.
At RyuGin, their philosophy is to focus on the richness of Japan's natural environment. Their kitchen is made up of culinary experts, so they know how to experiment with spices and combine ingredients in a way that will wow you. Since their specialty dishes are uniquely prepared depending on the season, Nihonryori RyuGin is an exciting place to experience on your next trip to Japan.
Call +81 (0) 3-6630-0007 for reservations.


#7 – Toyo Eatery, Philippines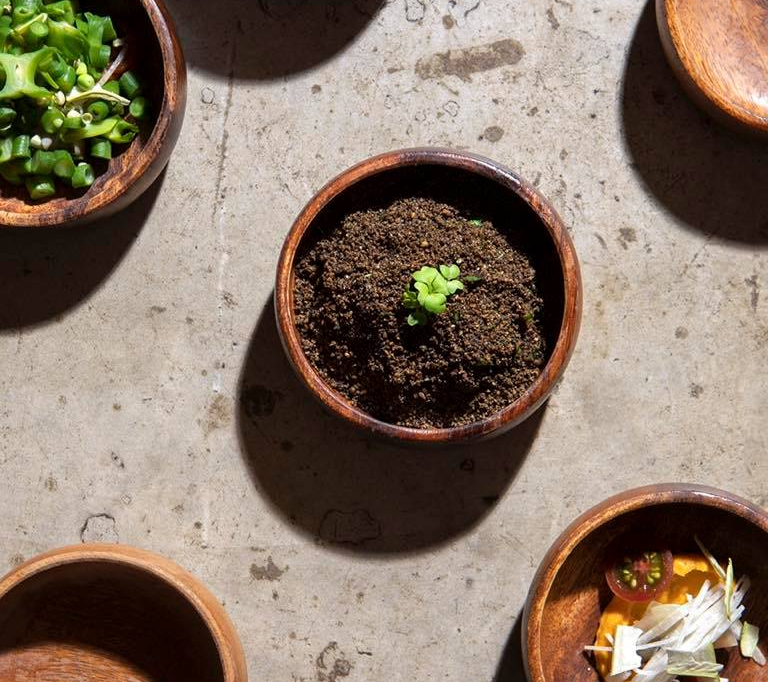 Image from Toyo Eatery
At Toyo Eatery, Chef Navarra's food is a modern celebration of Filipino cooking and culture. His dishes are inspired by the flavors found in everyday life, whether they're rooted deeply into tradition or brought on as new additions through exposure and trade with other cultures.
One menu item that takes this idea further is his perfectly prepared Garden Vegetables. Consisting of the 18 vegetables featured in the Bahay Kubo song—each ingredient is prepared differently before being assembled to form something entirely new.
When you go to Toyo, the Filipino fair will make your mouth water with its diverse menu. And of course, their customer service reflects the warmth of Filipino hospitality as they present you with a gourmet experience you won't forget.
Call +63 917 720 8630 for reservations.


Take Inspiration from Asian Cuisine
As one year ends, a new one begins. These top restaurants are some of the best ones to celebrate new beginnings with your family and loved ones. And if you're a restaurant owner yourself, take some notes from these popular and iconic restaurants to apply them to your own business.
With more international borders finally opening and travel restrictions easing, restaurants are excitedly returning to normal. With that, many more restaurants will be flooded with customers looking to dine out again for special occasions—or just a nice meal out.
So, you will need to ensure your restaurant systems are in place. Use restaurant technology to upgrade your POS systems and get full visibility on the sales of your restaurants. That way, you can make data-driven decisions and attract more customers with a well-crafted menu. At Mosaic, we can help you do just that.
Looking for ways to grow and improve your restaurant business? Contact us at Mosaic today!
Share this article