In a 2018 study, 55% of customers responded positively to restaurants that adopt more sustainable business practices. When customers appreciate a business's efforts, it builds brand loyalty and strengthens your relationship with your customers.
For Your Inspiration: Top 5 Sustainable Restaurants in Southeast Asia
These days, there are plenty of reasons for restaurants to go green.
On top of increasing customer loyalty, restaurants also save more when they implement sustainable practices. For example, local ingredients can be cheaper since they don't need to travel as far. Plus, more eco-friendly packaging is getting cheaper to compete with your traditional plastic takeaways containers.
All in all, a sustainable restaurant comes with a lot more positives than negatives.
Southeast Asia is home to a myriad of sustainable restaurants. From Singapore to the Philippines, you can find these restaurants in every corner of the region. The number of sustainable restaurants continues to grow as more people become environmentally conscious.
In this article, we look at some of the most successful sustainable restaurants in Southeast Asia. By highlighting what makes these restaurants successful, you can adopt some of these practices and apply them to your own business.
Let's dive right in.

#1 – Open Farm Community—Singapore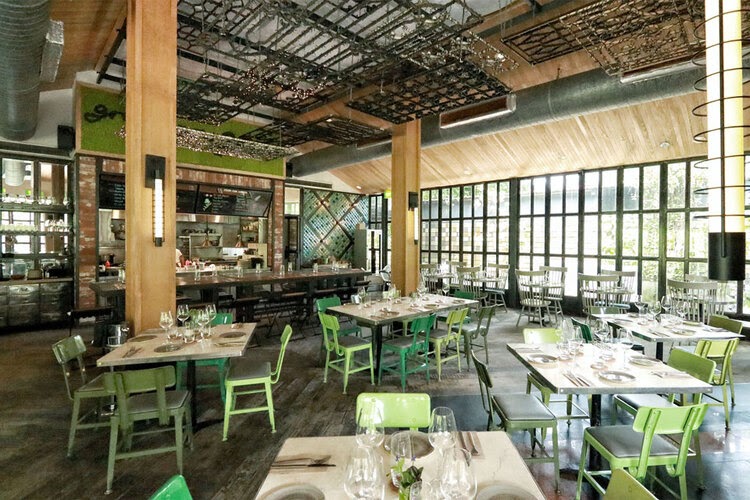 Image by Open Farm Community
If you're looking for organic dishes prepared in an eco-friendly manner, look no further. They even source their ingredients from local farmers and from their on-site garden. Just this year, Open Farm Community received a Michelin Plate rating from the Michelin Guide because of their unique dining experience inside a greenhouse and their delicious plant-based menu.
And they're not just a restaurant either. Open Farm Community also hosts tours for their garden area where they teach about the benefits of urban farming. After you've enjoyed your meal, you can tour the botanical garden and get ideas to grow your own green space.

#2 – Ijen—Indonesia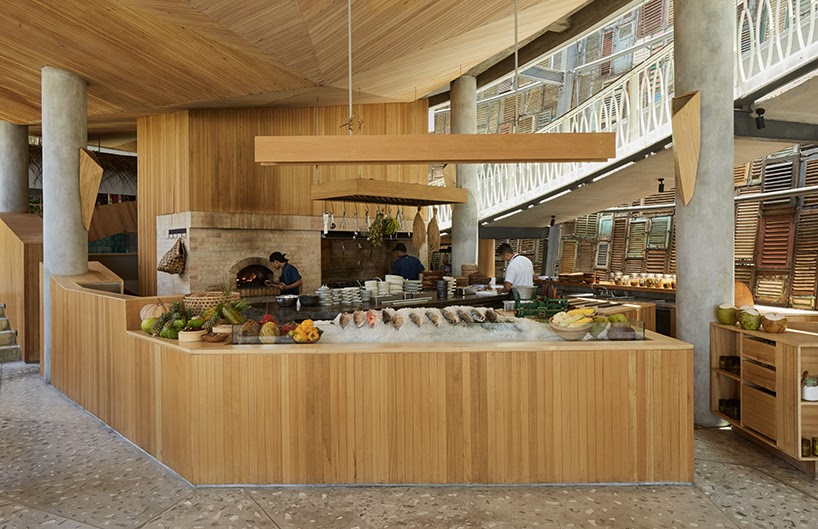 Image by Ijen
Located in the stunning scenery of Bali, Ijen is the first zero-waste restaurant in Indonesia. When it comes to sustainable restaurants, Ijen blows the rest out of the water. Their zero-waste philosophy has made them a popular choice and helped them gain international recognition.
Not surprisingly, they've built their brand around being environmentally friendly. In fact, the restaurant is built almost entirely from recycled materials. As for what's on the menu, the restaurant serves fresh seafood caught locally alongside crisp vegetables from local farmers. Plus, they recycle everything, so even the leftovers are used to feed livestock. All these factors make Ijen an inspiring sustainable restaurant.
#3 – Earth Kitchen—Philippines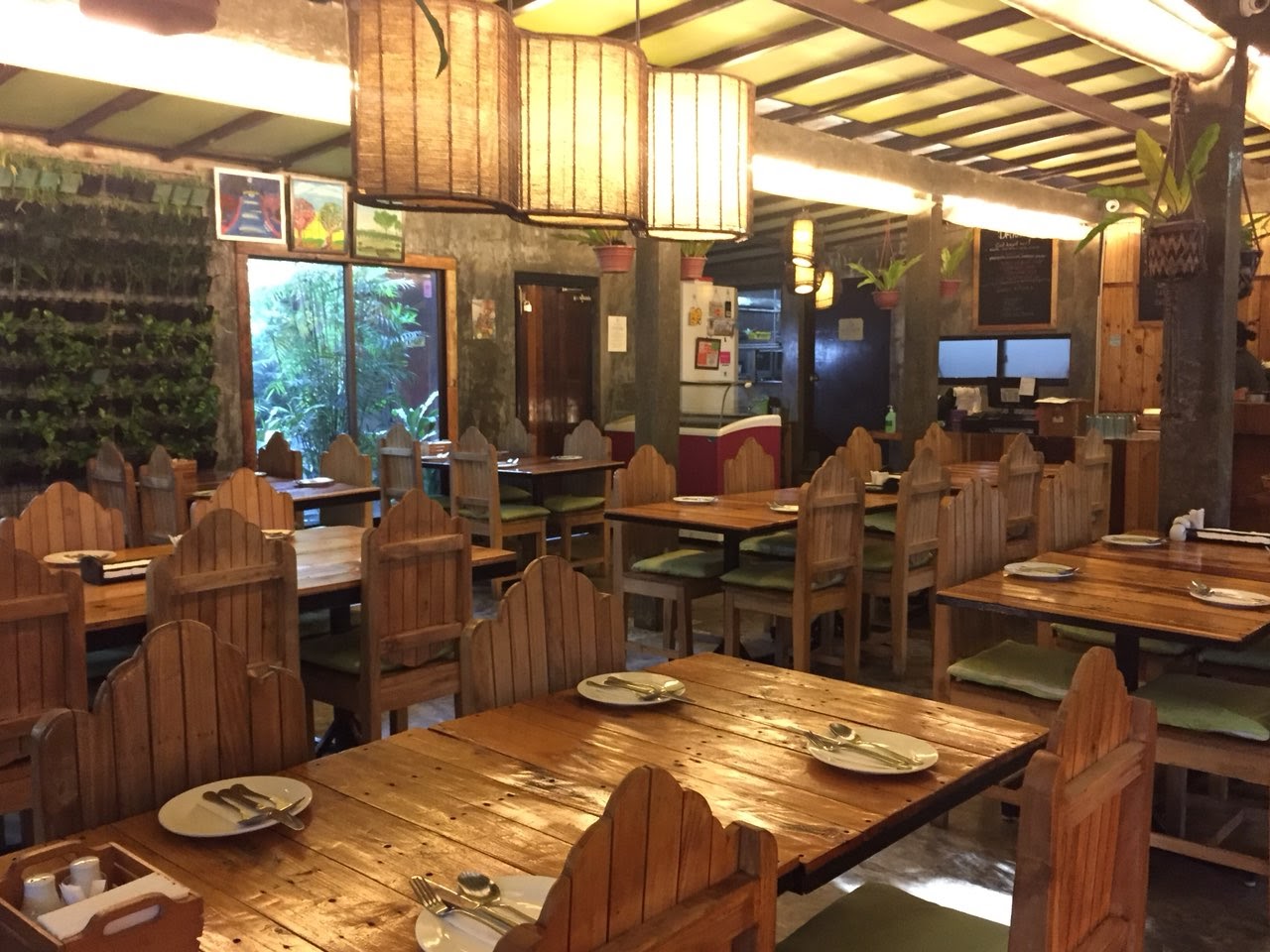 Image by Earth Kitchen
If you're ever in Quezon City, you have to stop by Earth Kitchen. They're one of the leaders of the farm-to-table movement in the Philippines, transforming local raw organic ingredients into iconic dishes. Inside, the wooden decor also gives the feeling of a delicious, home-cooked meal.
The farm-to-table movement seeks to help support the local farmers by buying ingredients directly from them to create dishes with fresh, local ingredients. Additionally, the farmers and indigenous communities that Earth Kitchen works with only use organic methods to grow their produce. You'll feel good and eat well knowing your meals are healthy, local, and sustainable.

#4 – Haoma—Thailand
Image by Haoma
If you're a fan of Indian cuisine, Haoma is a popular choice and also Thailand's first urban farm and zero-waste restaurant. Located in the heart of Bangkok, their goal is to craft nourishing meals and give back to the planet.
Haoma is a Neo-Indian, eco-friendly restaurant with zero-waste practices. The restaurant even collects rainwater to water their plants, raise their fish, and grow ingredients in-house. All their ingredients are also sourced locally when possible. Not only do they reduce environmental impact, but they do so while still serving delicious dishes from Dosas to Biryani.
Haoma is not only one of the best sustainable restaurants in Southeast Asia—it's one of the best in the world. Its self-sufficient ecosystem makes it a leader when it comes to sustainable restaurants.

#5 – Roost—Malaysia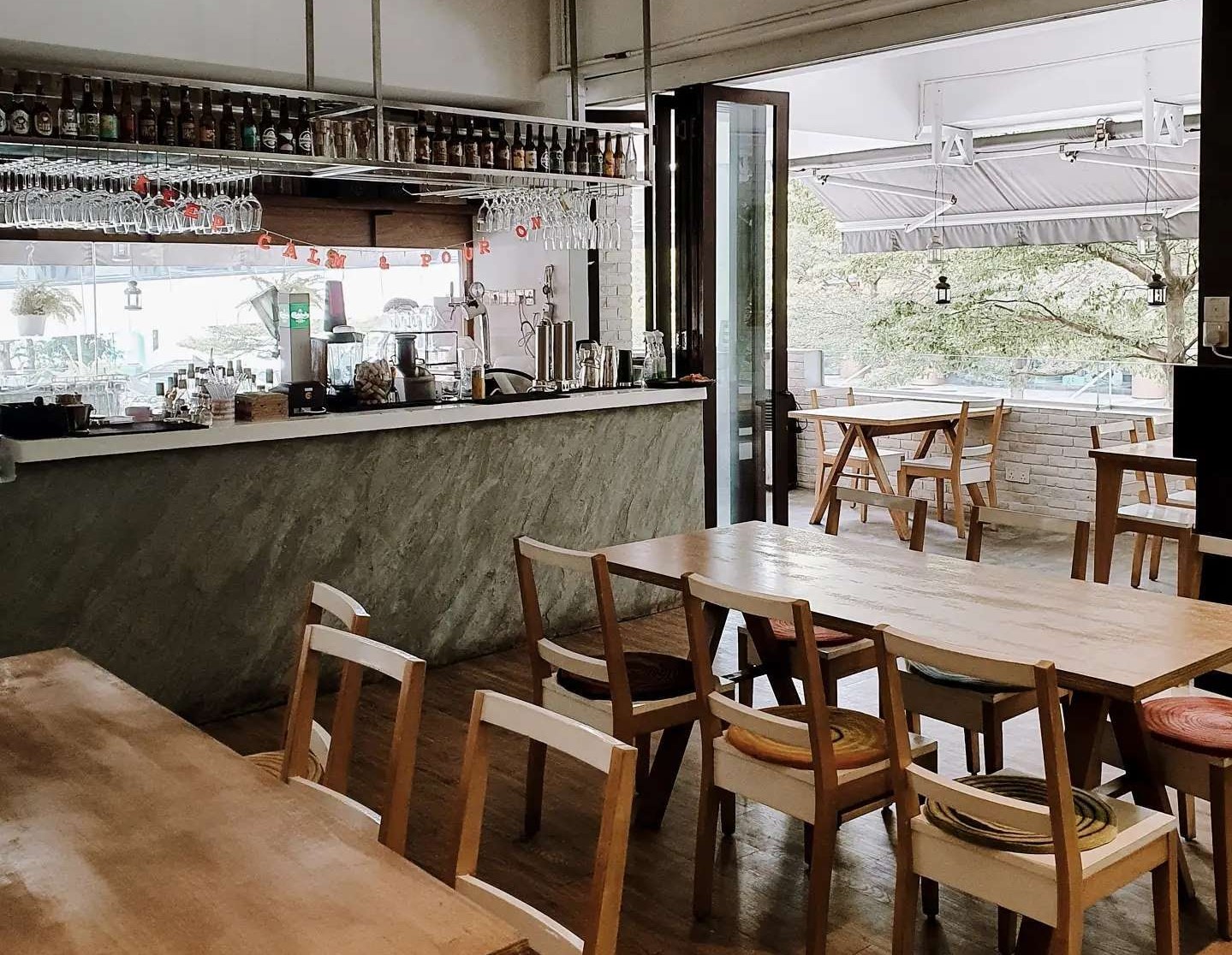 Image by Roost
What compels people to dine at Roost is its rustic and homey atmosphere. With the wood furniture, open area, and cozy lighting, the restaurant certainly makes for a pleasant dining experience. Roost is a space that features the beauty of Malaysia and while highlighting a unique European-style cuisine.
Roost serves a menu that is inspired by New Nordic cuisine, but they don't import their ingredients. Instead, they believe in a "From Farm to Fork" philosophy, opting to source their ingredients from local farms. This means that they promote the use of organic, locally-grown ingredients.
Everything from their Wagyu Cheeseburger to their Burnt Miso Hummus is made in-house.

Sustainable for the Environment and your Business.

Restaurant goers are becoming more aware and receptive to eco-friendly movements, making sustainable business practices essential to running a successful restaurant. Places like Open Farm Community and Haoma show how sustainable restaurants can still win awards and be wildly successful. And so, environmental responsibility and profitability can go hand in hand.
There are many different ways to incorporate these eco-friendly practices into your day-to-day restaurant operations, whether it's by choosing sustainable packing or sourcing from local vendors. It just takes some creativity and commitment, but the risk is worth the reward.
As a restaurant owner looking to practice sustainability, you can't afford to be left in the dark. With Mosaic, you can access and understand your customers' habits. This way, you'll gain insights into what is working for customers and your restaurant and find ways to improve your restaurant with tangible data.
Get a better handle on things with Mosaic's integrated platform so you can make the right decisions. When your POS system, inventory management system, and purchasing software are all in one place, you can spend more time making your restaurant the best it can be—and more sustainable.
If you're ready to level up your restaurant software, give us a call.

Share this article