As Andy Williams always sings, "It's the most wonderful time of the year!" 
The festive Christmas month is here! December brings with it plenty of cheer, gifts, family, and friends for all the festivities. There's everything to do from singing carols to baking holiday treats. And with that, restaurants are full of patrons looking for seasonal drinks to enjoy with coworkers and friends.
But with so many places for fancy, Christmas cocktails—it's hard to decide where to go.
So, we've compiled some of the best places for drinks in Singapore to celebrate the holidays and ring in the new year. If you're looking for some places to enjoy with your loved ones (and probably even strangers!) we've got some top-notch suggestions for you.
Here's a list of the perfect signature drinks to toast this Christmas and New Year in some of the best bars in Singapore.
#1 – Alegria Singapore's Binibini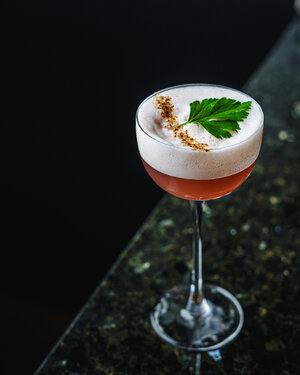 Photo from Alegria
The first sangria bar in Manila has finally opened its doors to Singaporeans this year. So, for Christmas, spice up your night with their Binibini cocktail drinkーa Japanese-inspired tipple that's a mix of tequila, murazaki kyoho, agave, egg white, and lemon. Apart from that, they also offer an extensive menu for beers, liquor, spirits, wine, and mocktails. 
When you go to their restaurant, you'll enjoy their dining concept and non-traditional Latin cuisine, as it is infused with Asian dishes. Their tacosーwhich are 50% off every Tuesdayーare the best finger food on the menu to partner with your hand-crafted cocktails. 
Alegria is a place to fill up on delectable dishes and creative cocktail mixes this holiday season. If you're looking for the perfect place for your date or a night out with your friends. 
Opening Hours: Tuesday to Sunday from 3:00 PM to 10:30 PM
Location: 18 Teck Lim Road, Singapore 
Price: $$$
Make your reservations here.
#2 – Super Loco's Passionfruit Smashito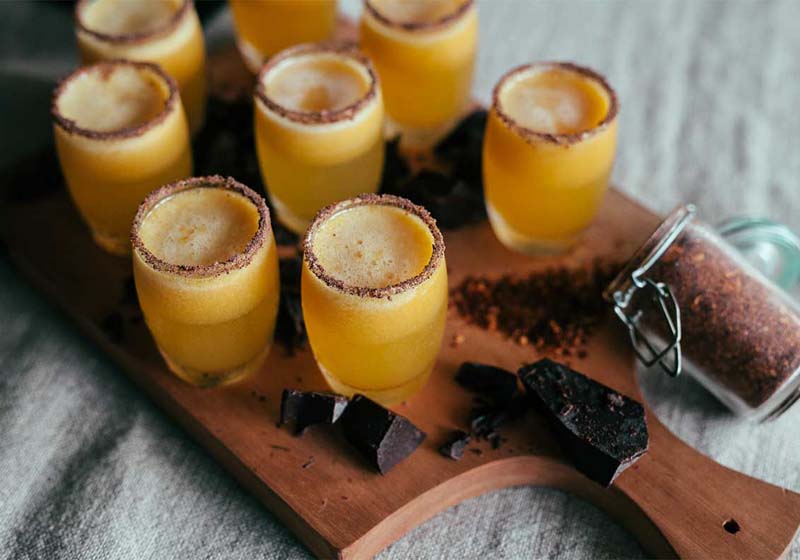 Photo from Super Logo
As Super Loco says, Passionfruit Smashito is their most smashable cocktail. This signature drink is a mix of vodka, passionfruit, and vanilla. It is a crowd favorite that makes everybody go loco all night. 
Super Loco is a riverside Mexican-inspired 'Cocina Y Bar' that embodies a fun, festive, and casual environment. With its colorful and vibrant Mexican City diner vibe, it's the best choice to celebrate Christmas and New Year here with friends or family. 
Currently, Super Loco accepts bookings of up to 5 people for families living in the same household. All guests only need to show proof that they are fully vaccinated against COVID-19 and that they are living in the same residential address. 
Opening Hours: Weekdays: 11:30 AM to 10:30 PM; Weekends: 9:00 AM to 10:30 PM
Location: Super Loco 60 Robertson Quay, the Quayside, Singapore 
Make your reservations here.
#3 – Old Man Singapore's #1899
Photo from Old Man Singapore
In 2021, The Old Man Singapore released their V3 menu with 9 innovative drinks that took inspiration from the memories associated with Ernest Hemingway's journeyーinvoking a sense of nostalgia for his romantic and tragic relationships, as well as adventure. 
One of the must-tries on the menu is the #1899 cocktail. It's a rum and soy-based drink made with their house-made pandan distillate, adding a grassy, nutty note to this creamy drink.  The drink pays tribute to the year Ernest Hemingway was bornーand is reminiscent of his childhood. But with 70mL of rum, it's far from innocent. 
The Old Man Singapore also offers a variety of food selectionーfrom classic charcuterie boards to dessert plates that will pair perfectly with your cocktails. 
For all literature lovers, gather up your friends and celebrate the holidays at The Old Man Singapore to reminisce about the past while sipping the #1899. 
Opening Hours: The V3 menu is served every Monday to Saturday between 5 PM and 10 PM
Location: 55 Keong Saik Rd., #01-04, Singapore
Make your reservations here.
#4 – The Elephant Room's Buffalo Road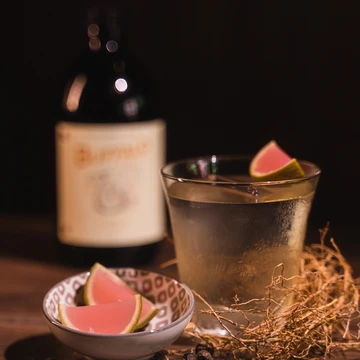 Photo from The Elephant Room
The Elephant Room is a cocktail bar that's inspired by the social and cultural fabric of Singapore's Little India. To remain authentic, they source all of its ingredients from in and around the local Tekka Market. Also, they only use Indian spirits to create their cocktails. 
A best-seller on their menu is the Buffalo Road cocktail ($24). The drink takes inspiration from the very Buffalo Road located at the mouth of Little India, with stores selling a colorful ensemble of fruits, vegetables, and flowers. You'll be enticed by the sweet smell of pink guava with a hint of lime on the street. The Elephant Room created their very own pink guava and gin infusion and it's well worth trying. 
Widen your knowledge on Singapore's Little India culture this holiday season by drinking your way at The Elephant Room. Their inventive and unique cocktails even made their way to the World's 50 Best Discovery and Top 500 bars in the world.
Opening Hours: Monday to Thursday from 5 PM to 10:30 PM; Friday to Saturday from 4 PM to 10:30 PM
Location: 20A Teck Lim Road Singapore
Make your reservations here.
#5 – Bar Milano's Cipriani Bellini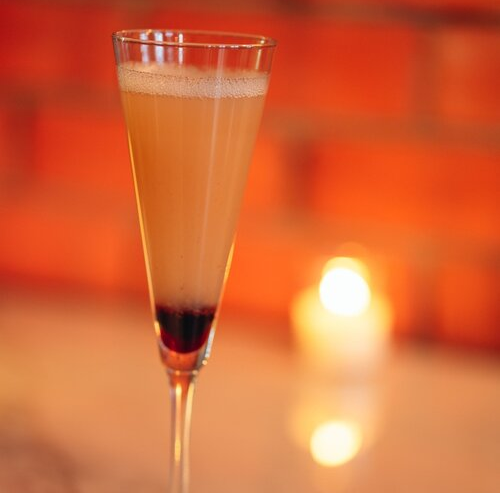 Photo from Bar Milano
Bar Milano specializes in the art of aperitivo—with an emphasis on Italian-style drinks. One of the best pre-meal drinks they offer is the Cipriani Bellini. Bar Milano has their own take on the well-loved Italian drink by mixing white peach puree, Luxardo maraschino, and prosecco.  
Celebrate the end of one year and the beginning of another the Italian way at Bar Milano. You can enjoy their delicious Italian cocktails all day with your friends and family. 
Bar Milano is the perfect place for aperitivo and Italian food lovers seeking to celebrate the holidays in an area with a cozy atmosphere that inspires romance. 
Opening Hours: From 10 AM to 10:30 PM Daily
Location: 55 Keong Saik Road, 01-02, Singapore
Make your reservations here.
Serve Your Signature Drinks this Holiday

The vast list of best cocktail bars in Singapore makes it a great place to indulge and spend this yuletide season with family and friends. These top bars are also worth learning from if you're a restaurant owner yourself. 
One way many of these restaurants are so successful is with the right technology, whether it's a new restaurant POS system or through an inventory management system. Through this, you'll know which drinks you can highlight or spice up to add to your holiday menu. 
Not sure how to do it? Mosaic Solutions can provide you with all the tools you need to track and monitor the ins and outs of your restaurant. 
Mosaic Solutions gives you access to your restaurant or bar real-time data allowing you to have data-driven decisions to boost your sales. They also provide solutions that will enable you to capitalize on holidays when people are more eager to celebrate and spend. 
Ready to upgrade your restaurant this holiday season? Contact us today! 
Share this article