Whether you're enjoying a cocktail or a mocktail, it's always a joy to ring in the new year with a night out on the town surrounded by your friends—and maybe some strangers.
The 5 Best Drinks for Christmas and NYE & Where to Find Them
As the year winds down and a new one begins, it's time to catch up and celebrate with those we love most. New Year's is the time to reflect on everything that's happened and look forward to what's yet to come.
While there are many ways we can celebrate the holidays, spending time and talking over drinks is something most people enjoy. With that said, take a look at these delicious drinks that will tickle your taste buds this holiday season.

Whether you're looking for a brunch cocktail or a bottle of red wine for a cozy evening, we've got you covered. These fancy drinks are sure to get you into the mood and ready to take on the new year. Here are our picks for the best places to celebrate New Year's Eve in the Philippines. 
#1 – Gilmari Lounge's Free-Flowing Gin & Tonic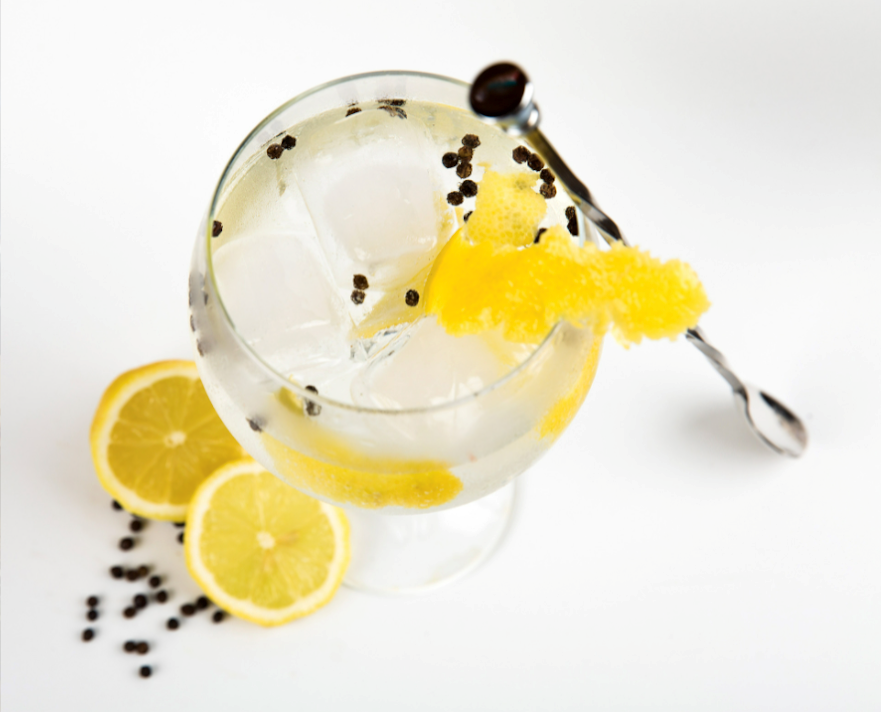 Image by Discovery Primea
The holidays are also a time of abundance and indulgence. Whether it's the last day of the year or the first one, Discovery Primea's Gilmari Lounge opens its free-flowing gin bar to all. With over 100+ rotating labels of gin and a wide array of tonics, bitters, and garnishes to choose from, you can bring out your inner mixologist. 
If you enjoy gin and tonics, then consider the Gilmari Lounge for your holiday festivities. You'll definitely feel the holiday spirit guzzling down these spirits.
Rates range from ₱1,000-₱1,500++ per head depending if you get premium or deluxe gins.
Book a reservation at Discovery Primea. 
#2 -Barcino's Beso de Vino Old Xmas Edition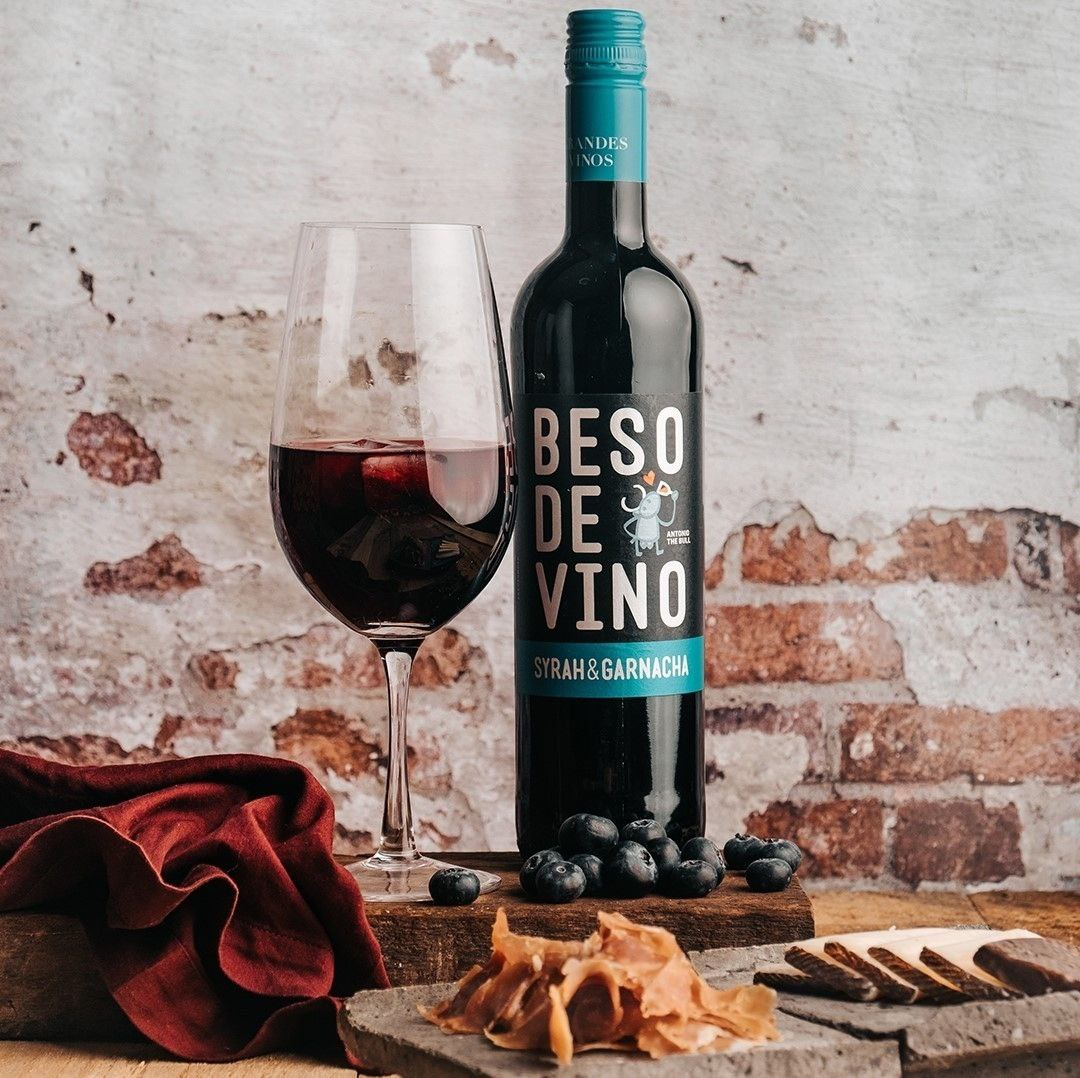 Image by Barcino
¡Feliz Navidad! Christmas is here, and to commemorate that, Barcino's offering a limited edition Christmas-themed red wine. Beso de Vino Old Xmas Edition is a Spanish wine from the region of Cariñera. This red wine is made from several varieties of grapes, such as Merlot, Garancha, and Tempranillo for a rich and complex flavor.
Beso de Vino Old Xmas Edition is a balanced and full-bodied red wine perfect for the holidays. For your next holiday feast, be sure to grab a bottle to pair with your food. And if you're going to ring in the new year with your friends, it's a great gift for the host. 
Come and get it while it's still around! Barcino's offers it at 22% off, from ₱890 to ₱699. If you're also looking for some Noche Buena, they have holiday bundles with this wine, including cold cuts and cheese!
Click here for their branches.
#3 – Salon de Ning's When The Whip Comes Down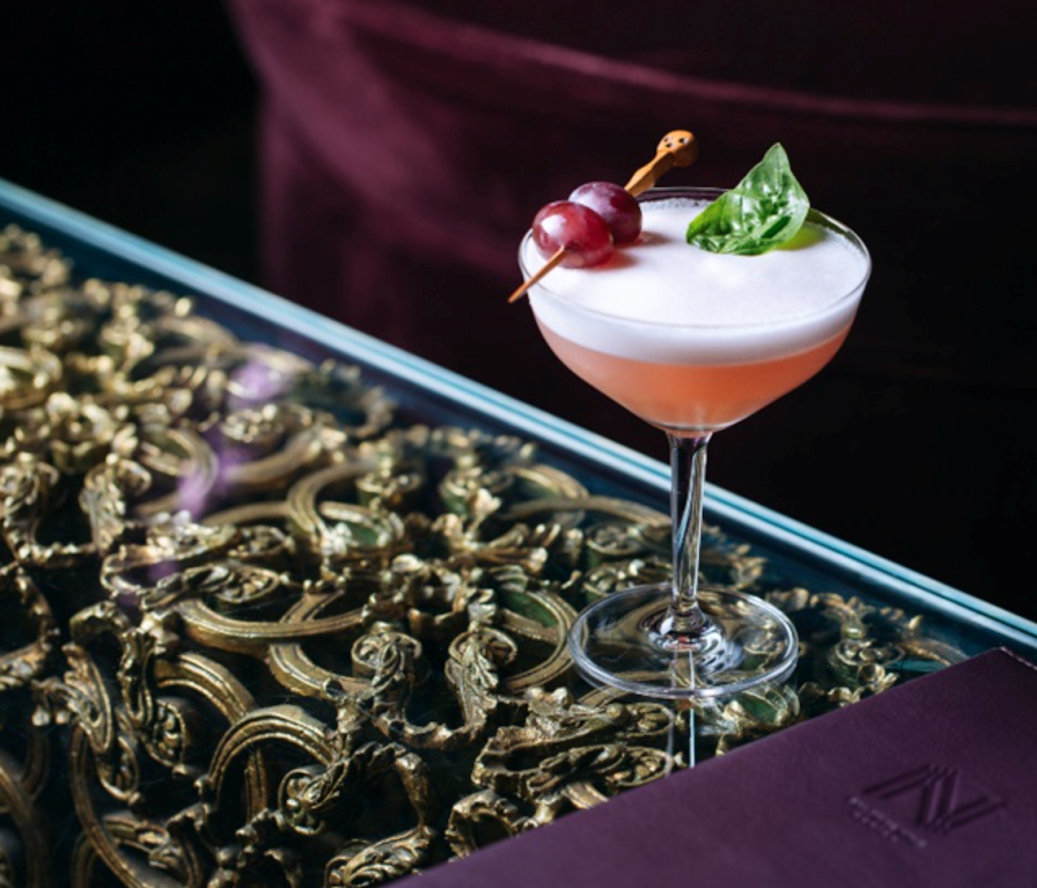 Image by Peninsula
Another cocktail fitting for the holiday season, The Whip Comes Down looks like something out of a classic Christmas movie with its color palette of red, white, and green. One of Salon de Ning's house cocktails, the Whip Comes Down is made with eau de ville, fresh lemon, Citadelle gin, crimson grapes, and sweet basil. It's frothy, fruity, and refreshing.
If you love places with funky, art deco interiors and a flair for great cocktails, then Salon De Ning will be right up your alley. They also feature live music and light appies to pair perfectly with your cocktail. At Salon De Ning, you enter a funky, artsy world—and leave feeling inspired. 
A night here with their drinks and good company is a great way to end (or start) the year. All of Salon de Ning's cocktails, including our Christmas pick, are priced at ₱500.
#4 – Intramuros Liqueur de Cacao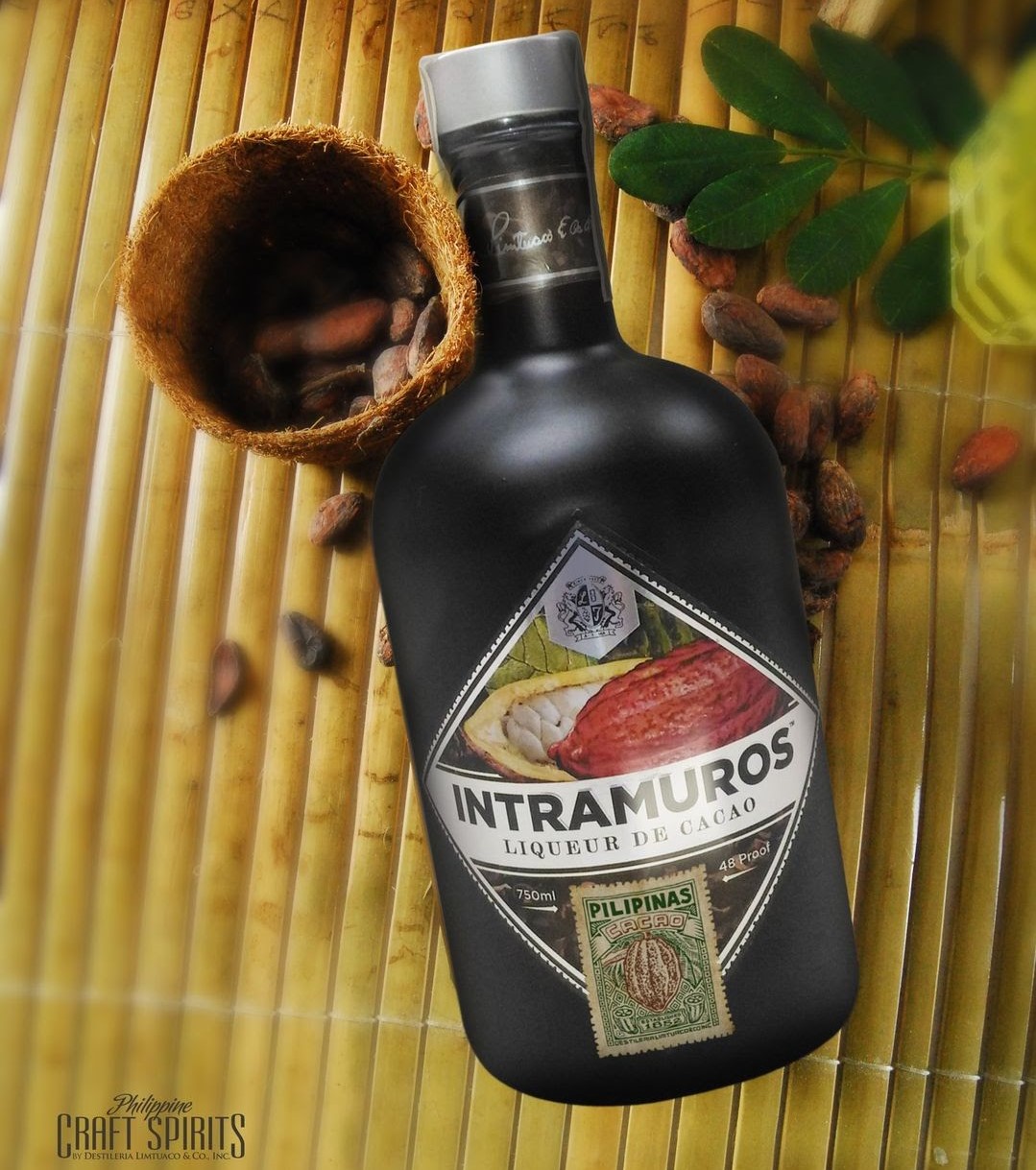 Image by Liquorexpress
This entry pays homage to one of the holiday's most popular beverages—hot chocolate. Rich in history and the flavors of tablea tsokolate, Intramuros Liqueur de Cacao is a delicious drink you need to try if you haven't already.
Imagine yourself in the cold city of Baguio. It's New Year's Eve, and everyone's gathered together. You're craving a festive drink like hot chocolate—but you want something with a kick. Instead, you grab a glass of Intramuros Liqueur de Cacao. As you sit with your friends, you take a sip of this sweet, decadent liqueur. 
Doesn't that sound like the perfect evening?
If you want to get some of this hot chocolate liqueur, don't worry, you don't have to go all the way to Intramuros. Intramuros Liqueur de Cacao is available for delivery on Lazada and Boozy.ph starting at ₱1,399.
#5 – SAHAN's The Pasko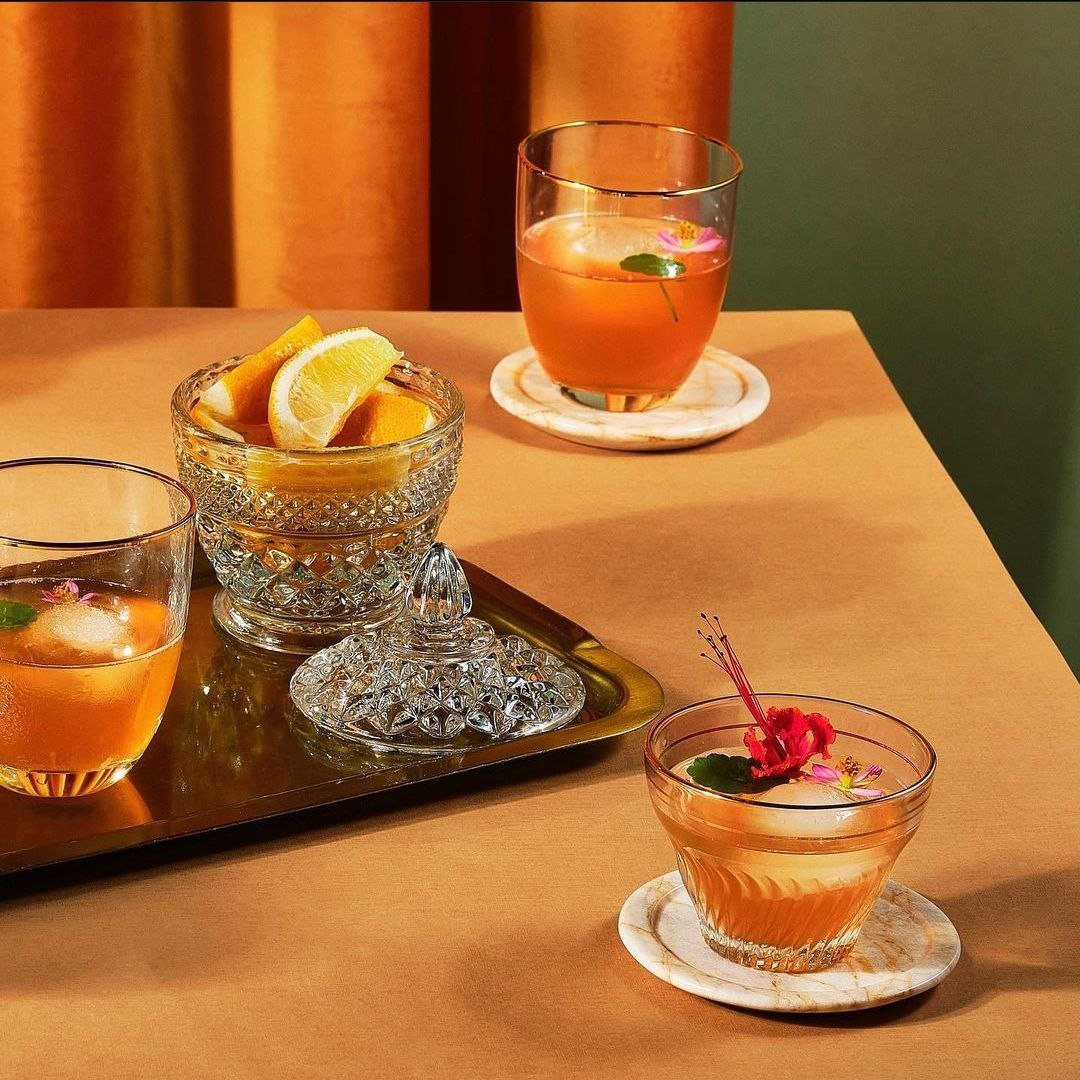 Image by SAHAN
Our top pick goes to none other than SAHAN's The Pasko. From the name alone, this drink is all about a Filipino Christmas. The Pasko is made with Manille Liqueur de Dalandan, local cinnamon, galangal nectar, and Baguio lemon. It's topped off with organic nasturtium leaves and a cinnamon stick for garnish. 
Every ingredient The Pasko uses is sourced locally from different parts of the country, so drinkers get to taste flavors from all over the Philippines. Described by the makers as earthy, festive, and refreshing, The Pasko is a perfectly concocted Filipino Christmas cocktail. 
If you want to try The Pasko, you can place an order for their DIY cocktail kit at SAHAN's website. Apart from festivities, this time of year is also about the spirit of giving. With each kit sold, they supply a learning kit that helps less fortunate kids go to school. So you can feel good while enjoying a delightful cocktail. 
The Pasko cocktail kit is priced at ₱1,500 and makes 5 servings—perfect for enjoying with your loved ones. A delicious Christmas cocktail with a cause? Now that's the holiday spirit.

Ring in the New Year Right
Now, it's time to grab a drink and raise your glass filled with some of the Philippines' best drinks. There are some tasty drinks out there— from refreshing cocktails to liqueur based on hot chocolate. And in some cases, your purchase even goes to a good cause. 
With these drinks, you'll definitely feel the holiday spirit. While these are our top picks, there are plenty more delicious drinks out there. Did we miss your favorite? Let us know on social media over on our Facebook page!
Savor the holiday flavors, and remember, always drink responsibly. Maligayang pasko at manigong bagong taon!  
Looking to expand your customer base and grow your restaurant? Feel free to contact us so we can work together to achieve your goals!
Share this article