Chinese New Year is an important holiday celebrated in many parts of the world—including the Philippines. It's a time for families to gather, share meals, exchange gifts, and show off their best outfits to ring in another prosperous year.
Where to Celebrate Chinese New Year in the Philippines
It's time to say goodbye to the Year of the Ox, and make way for the Year of the Tiger.
The celebration of another year means it's time to serve a glorious Chinese feast to bring in good fortune for families. This means that restaurant owners will need to be fully prepared, as you can expect plenty of large families wanting to dining in to celebrate.
As we are still in the middle of a pandemic, some festivities may not be possible, like the traditional dragon dance. Thankfully, restaurants can still serve your favorite festive dishes. Here are some of the perfect places to go for an elegant and vibrant dinner with your loved ones to celebrate the Chinese New Year in 2022.

#1 – China Blue by Jereme Leung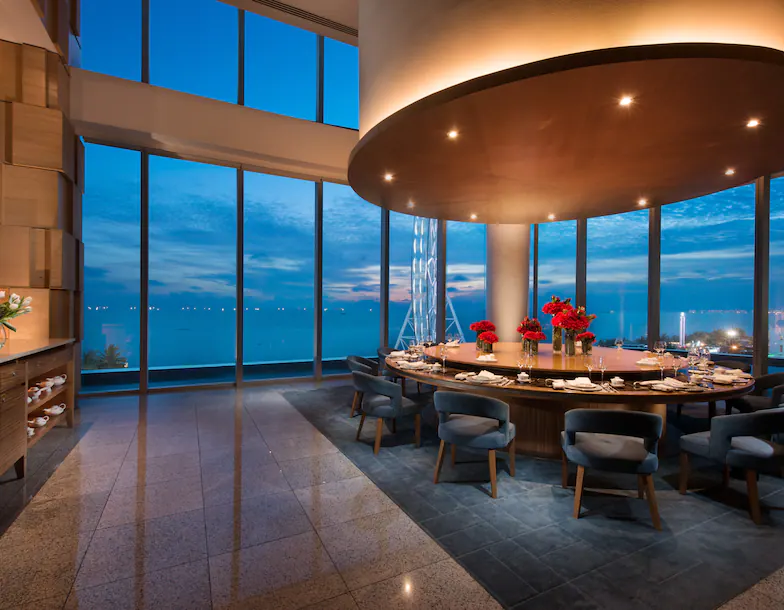 Image by Conrad Hotels & Resorts
If you want to ring in the new year with a splash, treat your family to an extravagant feast at China Blue—Conrad's premier Chinese dining destination.
In 2020, they ranked among Tatler Asia's Top 20 Best Restaurants, showcasing their mouthwatering and delicious Chinese dishes. Led by celebrity chef Jereme Leung, it honors the rich history and core elements of Chinese cuisine. No matter how your meal is prepared, you will be impressed at their ability when it comes to steaming, barbecuing, and braising.
The restaurant offers a modern interpretation of traditional Chinese cuisine, making it the perfect place to celebrate another year. When you go, be sure to order some of China Blue's famous dishes, such as Salted Duck Egg Pumpkin served with their homemade Wasabi Mayonnaise. And don't skip out on their Honey Glazed Pork Neck, served over a hibachi-style grill.
For reservations, call 8833-9999 or email conradmanila@conradhotels.com.
#2 – Crystal Dragon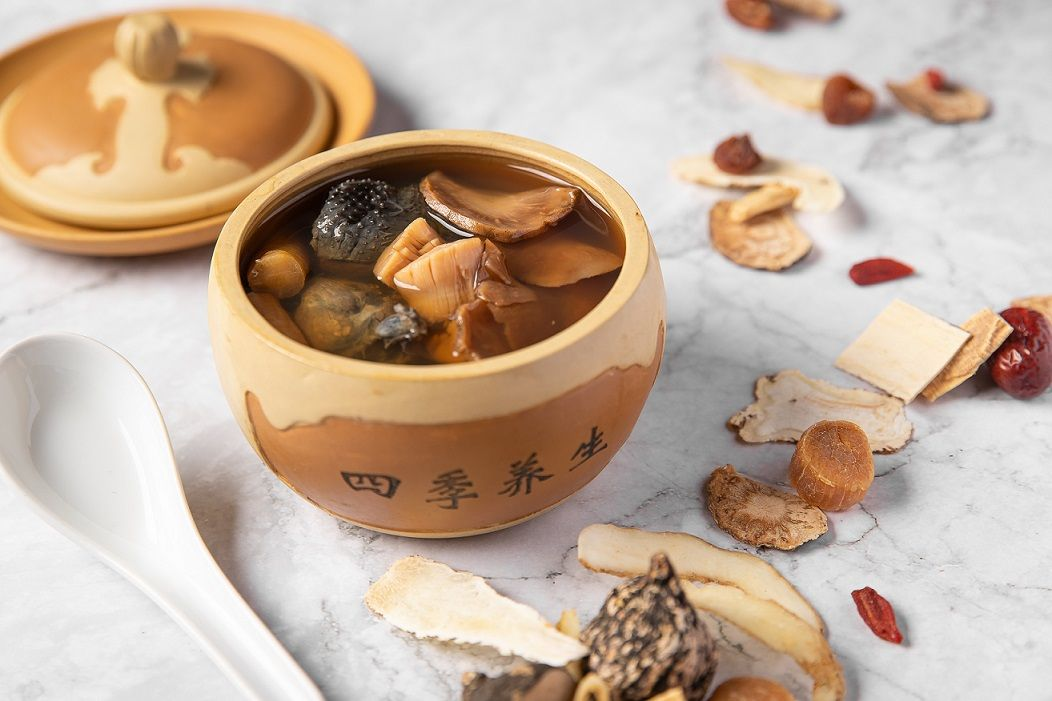 Image by Tatler Asia
For anyone who is ecstatic about Cantonese food—Crystal Dragon is the best restaurant for you.
Crystal Dragon is a hidden treasure waiting to be discovered in Manila. With an extensive menu that features authentic regional and premium Cantonese cuisine, your taste buds will experience a symphony of high-quality flavors.
Indulge yourself with their Hakao that's embellished with edible gold or try as you enjoy the peaceful ambience. For something with extra richness, order their perfectly made Xiao Long Bao. Since dumplings are believed to bring you more money in the New Year, you better make sure you eat a flavorful one.
But really, everything on their menu is top tier—so you'll want to try a little bit of everything when you do.
For reservations, call +63 2 8800 8080.

#3 – Man Ho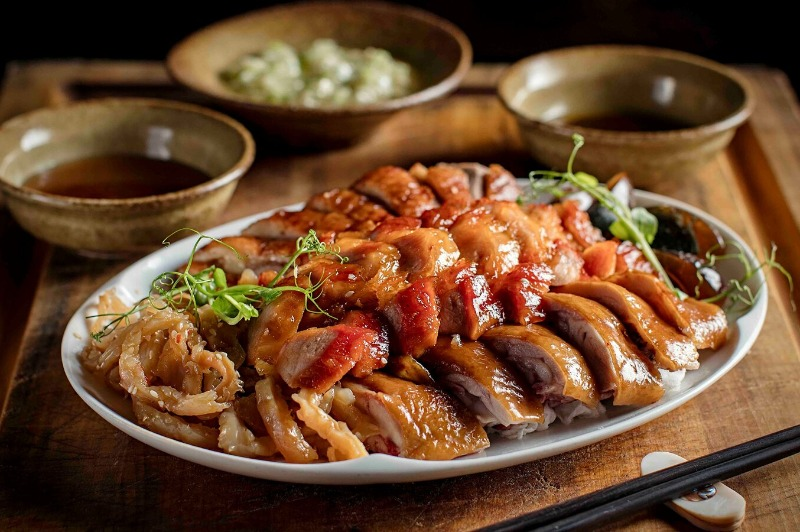 Image by Marriot Bonvoy Asia
As for any special occasion, it's worth the trip to Man Ho, an elegant restaurant in the Manila Marriott Hotel that showcases plenty of traditional and authentic Cantonese dishes. They take Cantonese dishes to the next level by using the highest quality of ingredients.
If you want to eat in a stylish restaurant, Man Ho is the place to go with your family and close friends. Choose from a wide variety of Chinese food, like their Steamed Rice Rolls, Premium Abalone & Bird's Nest Specials, and live Seafood. Their chefs craft classic Cantonese dishes that will give you an exquisite meal you'll want to savor.
Also, Man Ho is able to accommodate special requirements to customize your dining experience. That way, every member of your family can enjoy the celebrations.
For reservations, call +63 2 8988 9999.
#4 – Peking Garden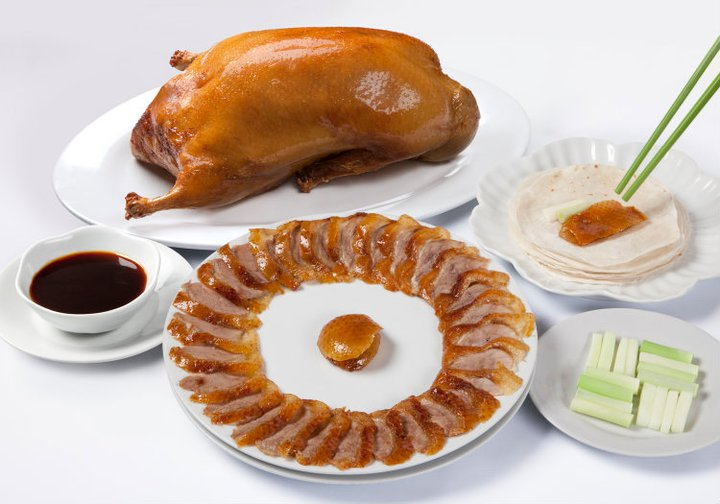 Image by Peking Garden
Peking Garden is a stunning restaurant and a great place to celebrate special occasions. With large tables available in both its main dining hall and private dining rooms, they have tons of space to accommodate large families.
Ever since Peking Garden opened its doors in 1995, they have been serving authentic and classic Northern Chinese cuisine to the public. When it comes to fine dining—they do it right. To ensure that you'll have an unforgettable meal, they have seasoned chefs from Hong Kong come in to train their staff in the art of Chinese cuisine.
If you decide to celebrate at Peking Garden, you definitely have to try their Roast Peking Duck. Known for its delectable crispiness, it's a classic dish that everyone loves. You're also in for a visual treat as the chef shows off during their skilled demonstrations—making handmade noodles and or properly carving a duck.
Who doesn't love dinner and a show?
For reservations, go to their website.
#5 – Spiral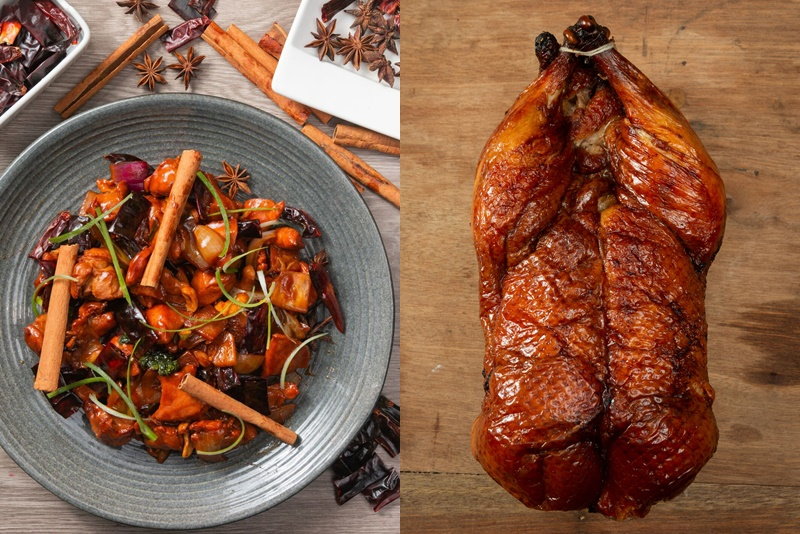 Image by Primer
Spiral offers sumptuous dishes that will bring good luck, good health, wealth, and bounty for the incoming Year of the Tiger.
The Sofitel Philippines' flagship restaurant recently reopened its doors to the public with its offering, Spiral at Home. This means that for families who are looking to celebrate the festivity in the comfort of their homes and avoid big crowds, they don't have to look anywhere else.
Spiral also brings to the table a creative flair with a plethora of aromatic dishes that are indeed a feast for the eyes. You're practically guaranteed a fantastic food adventure when you order from Spiral. Run by Chinese Master Chef Eddie Chu, you can rest assured that you and your loved ones are in for a treat with its scrumptious dishes, like their Roasted Duck Quarter, Seafood Laksa Soup, Assorted Dimsum.
Plus, the restaurant is divided into 21 dining ateliers that present interactive dining, allowing guests to explore new flavors and fusions only available to the restaurant. All of the delicacies they offer highlight the contemporary culture of Chinese, Filipino, Vietnamese, Singaporean, Thai, and Korean cuisines.
Whatever you're craving—they are sure to have it.
For reservations, go to their website.
Celebrate the Year of the Tiger Right

Many Filipinos and Chinese alike celebrate New Year twice in the Philippines. As CNY is an important celebration for the Filipino-Chinese community, there's no reason why you can't celebrate it too. Even if your restaurant isn't on this list, you can still provide the best offerings this New Year and feature delicious Chinese delicacies.
For customers to consider your restaurant for their CNY celebrations, we recommend you offer a special menu that highlights your best and most popular dishes to give them more reason to choose you for their celebrations. Don't know where to start?
Well, you can make the process easier with restaurant software, like Mosaic. It allows you to craft your menu strategically and make sure you're making the right decisions for the New Year and every day after that. With Mosaic Solutions, you'll have access to real-time data to help you boost your sales and have more visibility on what dishes are selling—and what ones are not.
Ready to upgrade your restaurant technology for the holidays? Contact us today!

Share this article