Looking for a hip and trendy restaurant to snap photos for your Instagram feed? But what restaurants are the most Instagrammable these days?
From opulent fine dining establishments to casual food joints, these places will surely wow your followers—and impress your friends. So, what are you waiting for? Your mouth with be watering after you finish reading this list of restaurants in the Philippines.
1. Polilya, Makati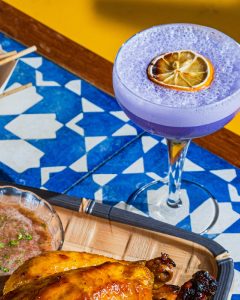 Source: Polilya
Thanks to its attention-grabbing neon purple signage, Polilya is easy to spot despite the hustle and bustle of Poblacion. With mismatched chairs and a multicolored floor, this restaurant exudes comfortable yet eclectic energy that will make you want to stay for hours. 
Don't miss Polilya's Engkanto Beer which is crafted with natural ingredients sourced from across the Philippines. And if you pair this with their signature Palitos—pork and green curry-stuffed barbecued baby squid served on skewers—you'll have a perfect meal! 
Most Instagrammable Spot: In front of the dimly lit bar with its neon sign, "Have you figured out what you want yet?" as your background 
Address: 5767 Ebro Street, Poblacion, Makati City
2. Kyo-to Kaiseki, Makati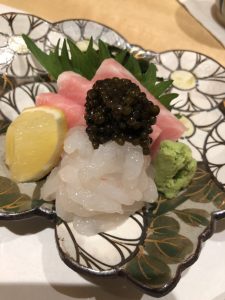 Source: Kyo-to
Hailing from the unique Japanese food culture, Kaiseki is a traditional meal that consists of small dishes that complement each other and are served sequentially. It's usually reserved for special occasions, although you'll no longer have to fly to Japan if you want to celebrate by sitting down to one.
Nestled in the heart of Manila's financial district, Kyo-to Kaiseki is a beautiful place that instantly transports you to Japan's famous neighborhood restaurants. Every night, the chef creates a unique nine to ten-course menu that only uses the most premium of ingredients. Without a doubt, this is a treat you shouldn't miss out on!
Most Instagrammable Spot: The counter seats in front of Chef Ryohei Kawamoto
Address: G/F Coyuito House, 119 C. Palanca St., Legazpi Village, Makati City
3. The Loggia by Margarita Forés, Parañaque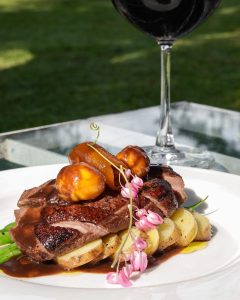 Source:The Loggia
The Loggia was conceptualized by Margarita Forés, who was named Asia's Best Female Chef in 2016. It combines the flavorful culinary traditions of Italy and the Philippines with dishes Capiz Scallops Pasta and Cotoletta of Chicken Breast with Garlic Rice. 
The restaurant is located within Palacio de Memoria, a historical house that has been around since the pre-war era. It's such a beautiful place that couples often choose to celebrate their weddings there! It's also a great spot for romantic date nights and Sunday al-fresco brunches. 
Most Instagrammable Spot: Outside, in the sprawling garden with Palacio de Memoria looming in the background
Address: 95, 1701 Roxas Blvd., Tambo, Parañaque
4. La Cathedral Café, Manila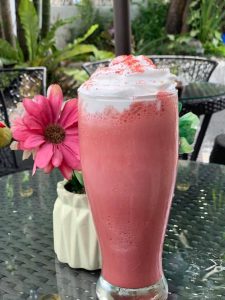 Source: La Cathedral Cafe
Want European vibes on your Instagram feed without forking over thousands of pesos? Go no further than La Cathedral Café, a quaint spot with a breathtaking view of The Manila Cathedral. This restaurant is quickly gaining a huge social media fanbase, so make sure to book your table before going.
Located in Intramuros, Manila, La Cathedral Café serves classic crowd favorites, such as Grilled Chicken Caesar Salad, BLT Sandwich, and Korean Barbecue. While it isn't the most adventurous of menus, you'll still enjoy the experience of eating amid OPM background music and the majestic cathedral.
Most Instagrammable Spot: At the roof deck with its twinkling lights and The Manila Cathedral as your background
Address: 636 Cabildo St., Intramuros, Manila
5. Shaka Café, Taguig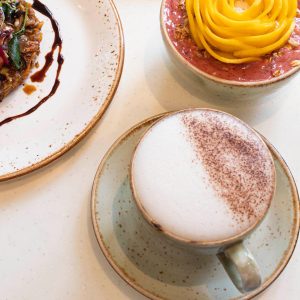 Source: Shaka Cafe
Made famous by Cloud 9 in Siargao, Shaka Café has finally made its way to Metro Manila! The restaurant is a welcome tropical oasis amid the city's neverending commotion. Its dishes might be a tad pricey but nothing to be surprised about considering it's in Bonifacio Global City. 
The best thing about Shaka Café is its extensive offering of healthy and vegan-friendly meals. From plant-based burgers to fruity smoothie bowls, the dishes here are refreshing, satisfying, and won't make you feel bloated. 
Most Instagrammable Spot: Anywhere inside the restaurant with its hardwood floors, leafy plants, and rustic tropical aesthetic  
Address: Burgos Circle, Forbes Town Center, Taguig City
6. Ninyo Fusion Cuisine & Wine Lounge, Quezon City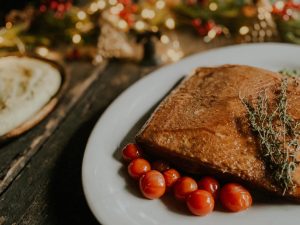 Source: Ninyo Fusion Cuisine
Initially considered one of "Manila's Best Kept Restaurant Secrets," Ninyo Fusion Cuisine & Wine Lounge has become a beloved staple among couples on a romantic date. This cozy and intimate restaurant is a popular place for life-changing occasions, such as birthdays, graduation dinners, and even marriage proposals. 
Here, you'll get to choose among a selection of European-Asian fusion dishes, such as Pasta Alle Vongole, Salmon Belly Wasabi Tempura Roll, and Mango Pavlova. Choose among the restaurant's selection of the world's best wines and you've got yourself (plus your date) an unforgettable dining experience. 
Most Instagrammable Spot: At a private gazebo with a candlelight dinner and rose petals scattered on the floor 
Address: 66 Esteban Abada St., Quezon City
7. Rustic Mornings, Marikina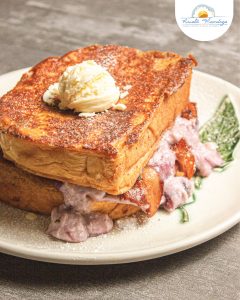 Source: Rustic Mornings
A must-try if you're in the area, Rustic Mornings is known across the Philippines as a delicious haven of breakfast and brunch dishes. The restaurant itself is a wonderland too with a homey atmosphere and charming secret garden vibes. 
At Rustic Mornings, don't pass up the chance to try their flavorful Pinoy classics like Ilocos Bagnet, Crispy Boneless Dilis, and their bestselling Beef Tapa. You can also pick from a selection of pancakes, waffles, and french toast, all of which taste heavenly. 
Most Instagrammable Spot: Either inside for a kitschy look or outside for a rustic and outdoorsy vibe 
Address: 11 Isabelo Mendoza St., San Roque, Marikina City
8. Josephine Restaurant, Tagaytay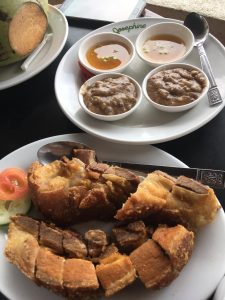 Source: Josephine's Restaurant
Arguably the most famous dining spot in Tagaytay, Josephine Restaurant is a decades-old Filipino favorite. First opened in 1966, it has now grown into one of the city's main attractions, with both local and foreign tourists eagerly lining up to experience good food, boating, and even horseback riding. 
Josephine Restaurant's menu mostly consists of fresh seafood and Pinoy classics, such as Sinigang Bangus, Adobong Pusit, and Alimango sa Gata. Diners frequently order their famous Bulalo Soup too, which perfectly complements Tagaytay's chilly weather. If you're in the city, stopping by for a bite to eat is a must! 
Most Instagrammable Spot: The garden behind the restaurant where you'll find fantastic views of Taal Lake and Taal Volcano 
Address: General E. Aguinaldo Highway, Tagaytay
Enjoy them Yourself!
Given the rich food culture in the Philippines, there are undoubtedly countless other Instagrammable restaurants scattered across the country. You'll find no shortage of spots worthy to be featured on your feed! 
Let us know which one is your favorite on our Facebook and Instagram pages! And if we missed one, drop us a line and maybe it'll make our next list. 
Are you a restaurant owner looking to improve your operations? Reach out today! We're happy to help you upgrade your POS systems.
Share this article