Not sure where to propose? Cozy up and enjoy a fine meal with your loved one at these charming restaurants around Manila.
Plan Your Dream Proposal with These Five Restaurants
If you're looking to pop some champagne and pop the question, you don't want to go to just any restaurant. When it comes to proposing to your partner, you want to take them somewhere special to show them they're special to you.
So, if you're looking for somewhere unique to spend quality time with your special someone, then look no further. Whether you're looking for a high-rise rooftop, a cultural and historical ambiance, or somewhere to dine al fresco—we've got you covered.
Here is a list of 5 of the most romantic restaurants in Manila for you to propose.
1. Champagne Room – The Manila Hotel

Image by ClickTheCity
If you want to be treated like royalty, then the Champagne Room at The Manila Hotel is the perfect spot for you. Considered to be the most romantic room in the country, the Champagne Room offers uber elegant decor and a medley of mouthwatering European dishes. 
You can dress up fancy, feel classy and take glamorous photos to remember the special evening. And if you're looking to pop the question? Well, this restaurant will surely make your partner say yes.
Appetizers include an organic salad with a choice of toppings, such as native organic buffalo cheese, or soups—we recommend the Pumpkin-Sweet Potato Bisque—ranging from PHP 360 to PHP 650. Main dishes range from PHP 800 to PHP 2,460 and include a seafood medley, seabass, or a variety of grilled beef, pork, or prawns. 
For those with a sweet tooth, desserts include Baked Alaska, or Crepes Suzette flamed with orange liquor and served with vanilla gelato, and the prices range from PHP 250 to PHP 550.
To book a reservation click here.
2. Galileo Enoteca Deli

Image by Galileo Deli
If you consider yourself somewhat of a wine connoisseur and a lover of Italian food, this wine library and restaurant has everything you need. Boasting a traditional wine cellar ambiance and an utterly scrumptious Italian menu, Galileo Enoteca is an ideal spot for an intimate evening with your partner.
Galileo Enoteca has a vast selection of wines to quench your thirst and enjoy a romantic meal. The traditional menu consists of a range of antipastis, pastas, pizzas, risottos, paninis, and more. We recommend trying the Rigatoni Bolognese, or the Pollo con Zucca, which is pan-fried chicken served with mashed pumpkin. Prices range from  PHP 350 for an appetizer, to PHP 1,600 for a platter. 
They even have the Galileo's Set Meal for two, which includes wine, cold cuts & cheese, pasta, and gelato—all for just PHP 2,400. And, for Valentine's Day, they also have a special limited-time menu for you to enjoy. 
To book a reservation click here.
3. La Cathedral Cafe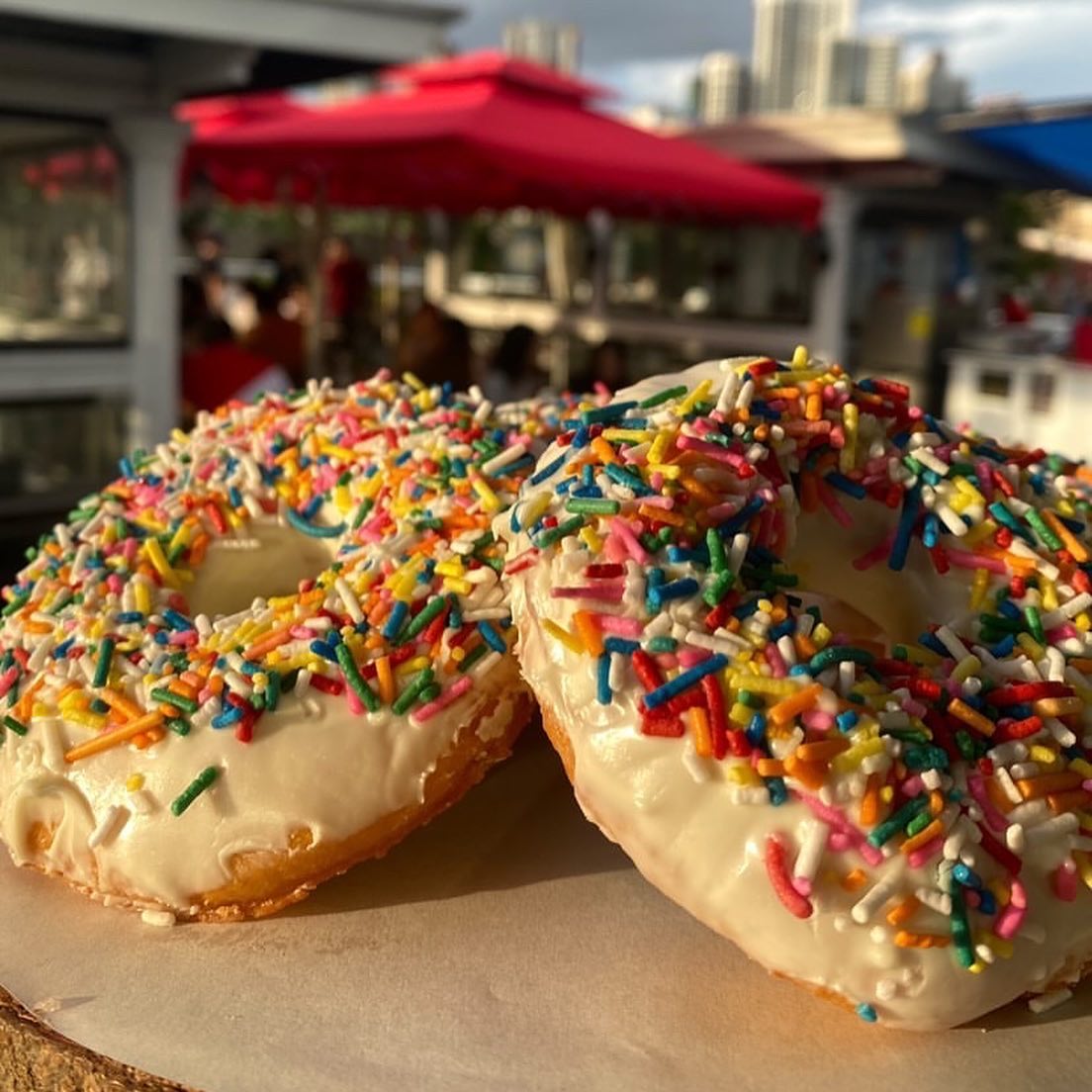 If you're looking to have a proposal that goes down in history, then look no further than this picturesque, historical restaurant.
This rooftop restaurant will bless you with breathtaking views of the Manila Cathedral Church. Located in Intramuros, the famous walled city of Manila, it's a popular place to ask your partner to spend forever with you. All in all, it's truly a cultural experience and one you will not forget anytime soon.
La Cathedral Cafe offers a vast selection of food choices including the Carbonara, Beef Calderetta, Pork Adobo, or a choice of sandwiches, with prices ranging from PHP 150 to PHP 240—ideal for those on a budget. They also offer a selection of drinks including coffees, teas, frappes, and flavored lemonades.
To book a reservation click here.
4. The Nest Dining in the Sky
Want to feel on top of the world? Then you have to check out The Nest Dining in the Sky.
Located on the rooftop of Vivere Hotel, this restaurant is 31 floors above the ground, making it the perfect spot to view the glitters of Metro Manila. Order some Champagne and bask under the stars with your date.
This high-rise spot offers an eclectic menu offering a huge range of delectable menu items,  including Filipino and international dishes. They even have a vegetarian menu to accommodate every diet. Food prices range from PHP 290 for an appetizer, to PHP 1,910 for a steak. 
At The Nest, there's something for every taste bud and for every budget. Finish your meal off with one of their tasty desserts, such as the Mango Creme Brulee or the Salted Caramel Brownie with Bacon Ice Cream.
To book a reservation click here.
5. NINYO Fusion Cuisine

If you're looking for some privacy in an outdoor and traditional Asian setting, then NINYO Fusion Cuisine has got you sorted. This fairytale-like restaurant offers couples the option to dine privately in the garden and will even decorate your area with petals. It doesn't get more romantic than that.
NINYO Fusion Cuisine offers a selection of truly tasty Asian and European dishes, including a range of seafood, lamb, and beef. Prices range from PHP 360 for bites, to PHP 3,250 for a 400g steak. There are set menus for a 7-course and 8-course with prices ranging from PHP 1,500 to 3,500 per head. Plus, you can have the vegan 7-course set menu with a range of delicious items.
For a unique cultural mix of flavors, NINYO is hard to beat.
To book a reservation click here.
Celebrate with Your Loved One
Proposing is one of the most significant moments in your life. Thus, you'd only want to do it at the best restaurant. Take inspiration from this list of top five restaurants in the Philippines, and start planning your dream proposal.
Did we miss your favorite restaurant? Then let us know on our Facebook or Instagram page!
And if you're a restaurant owner yourself, then maybe it's time to upgrade your systems so you can deliver a top-tier experience for your guests. At Mosaic, we offer restaurant software solutions that help you manage your inventory, upgrade your point of sale system, and take care of other daily operations.
Contact us to see how we can help you today!
Share this article