As Fennel Hudson, host of The Contented Countryman program said, "Cooking and eating food outdoors makes it taste infinitely better than the same meal prepared and consumed indoors."
Dine in the Fresh Air in these Restaurants in the Philippines
If you're looking for a spot to enjoy an al fresco meal, there's a growing selection of open-air dining spots you can enjoy at the heart of the city. When you don't want to eat outside of enclosed spaces, al fresco dining offers an experience of fresh air and pleasant weather.
Over the years, Metro Manila has increased the number of outdoor bars, restaurants, and cafés that are perfect for stops in-between errands or meeting up with friends. So, if you're craving an al fresco dining experience in Manila, then you're in the right place.
Read on for our top suggestions where you can experience delicious food and great ambiance outdoors.
1. Wildflour Café, Rockwell


Image by Wildflour
If you're looking for a spacious and homey outdoor dining spot, Wildflour Rockwell is the place for you. Wildflour has grown from a known go-to brunch spot to one of the most popular places for all-day dining. Enjoy an eggs benedict while watching people take their dogs for a walk. The vast floor space of the restaurant also catches the breeze just right.
Enjoy their creative experiments in the kitchen that come in the form of all kinds of baked goods—from hearty breakfast bread to generous pizzas. Don't forget to try out their signature cronuts in local flavors like Ube Cheese, Guava, and Calamansi

2. Barcino, SM Aura


Image by Barcino
Barcino is a beautiful place to gather with loved ones. The bar is nearby a fountain and features earthy stone and wood architecture—its warm atmosphere inspires relaxed conversation. Located on the rooftop of SM Aura Premier at the heart of BGC, you also get a great view of the city.
While you enjoy the ambiance, you'll get to enjoy authentic Spanish food too. Check out their menu for your favorite tapas and paellas. Don't forget to pair your food with beverages like their famous Red Sangria with fresh oranges and apples. We also suggest you the favorites like their Croquetas with manchego, Jamon Iberico, or even blue cheese.

3. L'entrecote, BGC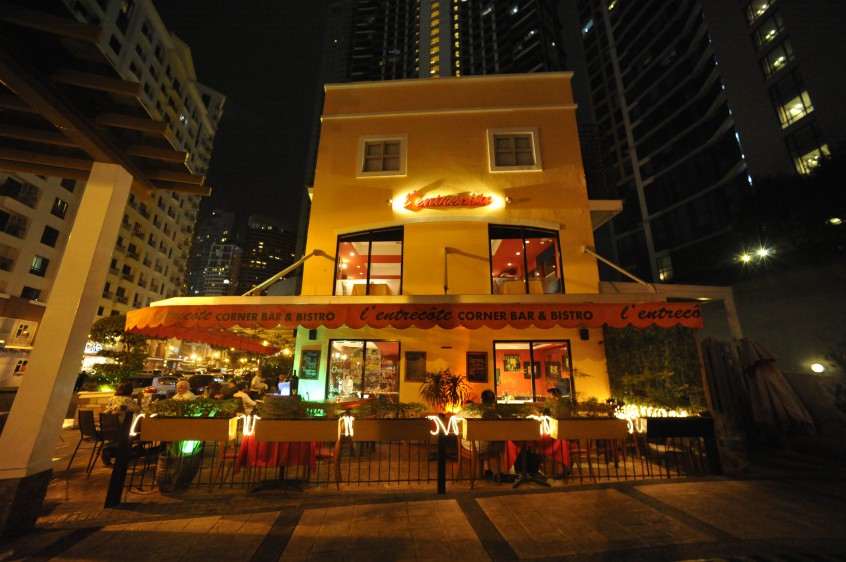 This not-so-hidden gem in Forbestown Road serves the famous French L'entrecote steak with its elusive herb and butter sauce. You have to check this place out if you're in the mood for a unique steak. They also serve other gourmet dishes like Moules Frites, Swiss Cheese Fondue, and Duck Confit.
The friendly and casual outdoor atmosphere gives L'entrecote the impression of a Parisian cafe. Drop by here to enjoy quality food and the neighborhood feel of a corner bar and bistro.

4. Tomo, San Juan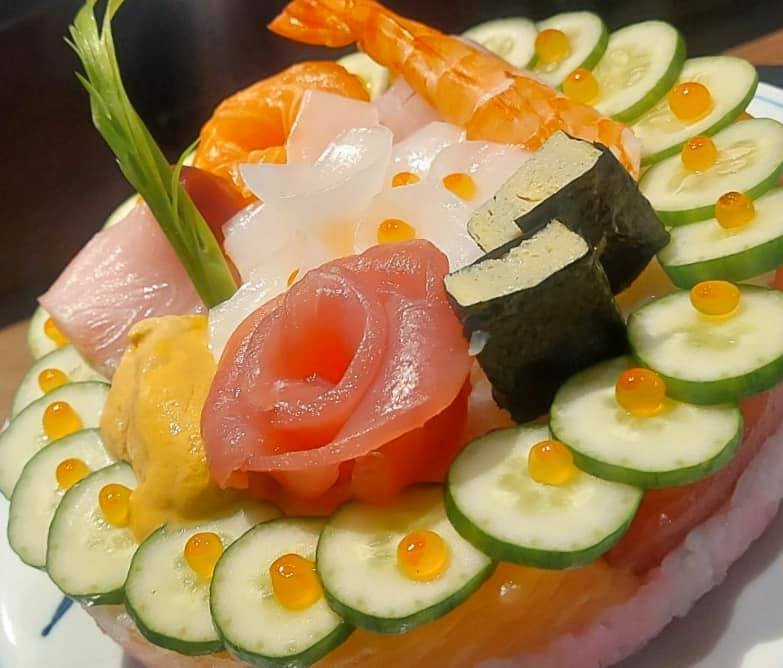 Image by Tomo
Craving Japanese food? Be transported to an izakaya with the dining experience of Tomo in San Juan City. The outdoor seating area brings out the authentic vibe with its rustic charm and bustling atmosphere reminiscent of traditional izakayas everywhere.
The kitchen uses fresh ingredients straight from Japan. When you look at the menu, you can find a huge selection of sushi and sashimi at reasonable rates. It's not hard to find something to satisfy your cravings here.

5. Brotzeit, Edsa Shangri-la


Brotzeit is one of the few places in Manila to find German cuisine. The Singaporean-based company brought the restaurant to the Philippines a few years ago, and it's been a great success since.
Here, you can order all the German sausages you can imagine. They also serve exciting dishes like schnitzel risotto and traditional rösti. There are also televisions that show major sporting events, making it a great place if you want to watch a soccer game while drinking a good German beer.

6. Rustic Mornings by Isabelo, Marikina
 
Tucked away in Marikina, Rustic Mornings has drawn in visitors with its special, quirky charm. It's like visiting an eclectic grandparent's house, where you get to enjoy your meals outdoors surrounded by trinkets and all kinds of paintings.
The famed restaurant specializes in breakfast and brunch experiences. They even offer authentic Filipino breakfasts like Beef Tapa or Crispy Dilis. You can also go for continental breakfasts with pancakes and have eggs any way you want them.
7. Kashmir, BGC
 
Located at One Bonifacio High Street, Kashmir is another hidden gem in the middle of the city. One of the oldest Indian restaurants in the metro, this new branch offers a wide-open veranda. The space is full of vibrant decorations, including oil barrels up-cycled into a herb garden.
We highly recommend their Masala Dosas and Samosas to start. Try their variety of curries for your main course and get Galub Jammun for dessert. If you're vegetarian, don't fret! They offer vegan options.
8. Cafe Rizal at the Pinto Art Museum, Antipolo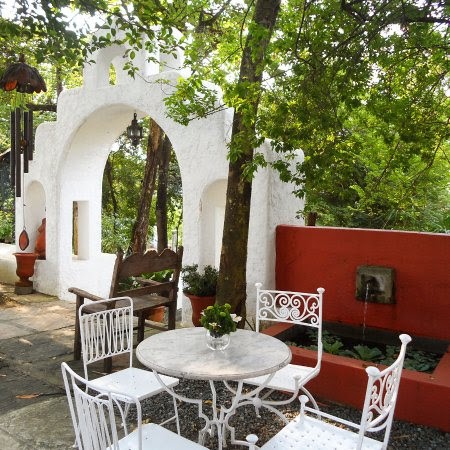 You probably heard of Pinto Art Museum, but have you heard of Cafe Rizal? Hit two birds with one stone and check out this lovely cafe after a day looking at a collection of lovely artwork.
The mix of Filipino, Mediterranean, and Spanish architecture creates quite the ambiance. Sit with your companions and enjoy the calming atmosphere surrounded by greenery and sculptural outdoor pieces. The cafe also offers an eclectic variety of cuisines, from Chicken Satay to Tex-Mex and Wild Mushroom Bisque.
9. Blackbird, Makati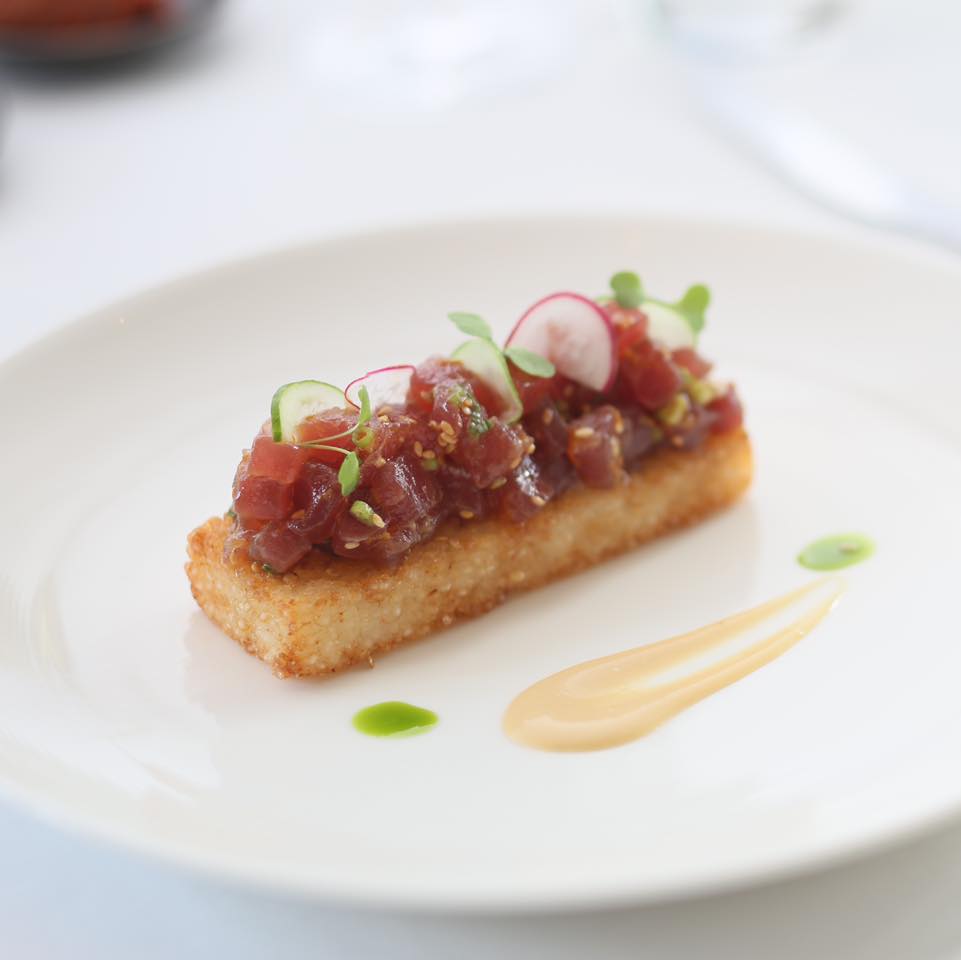 Image by Blackbird
Blackbird is situated in the historic Neilson tower—originally a commercial airport, then the Manila Heritage Library. Since then, it has evolved into one of the most popular outdoor dining places, conserving the original art deco design.
Their diverse menus are constantly changing. You can enjoy afternoon tea on the open terrace, or have a romantic candlelit dinner in the garden. Overall, Blackbird is one of the most exciting dining destinations in the city.
9. The Loggia, Paranaque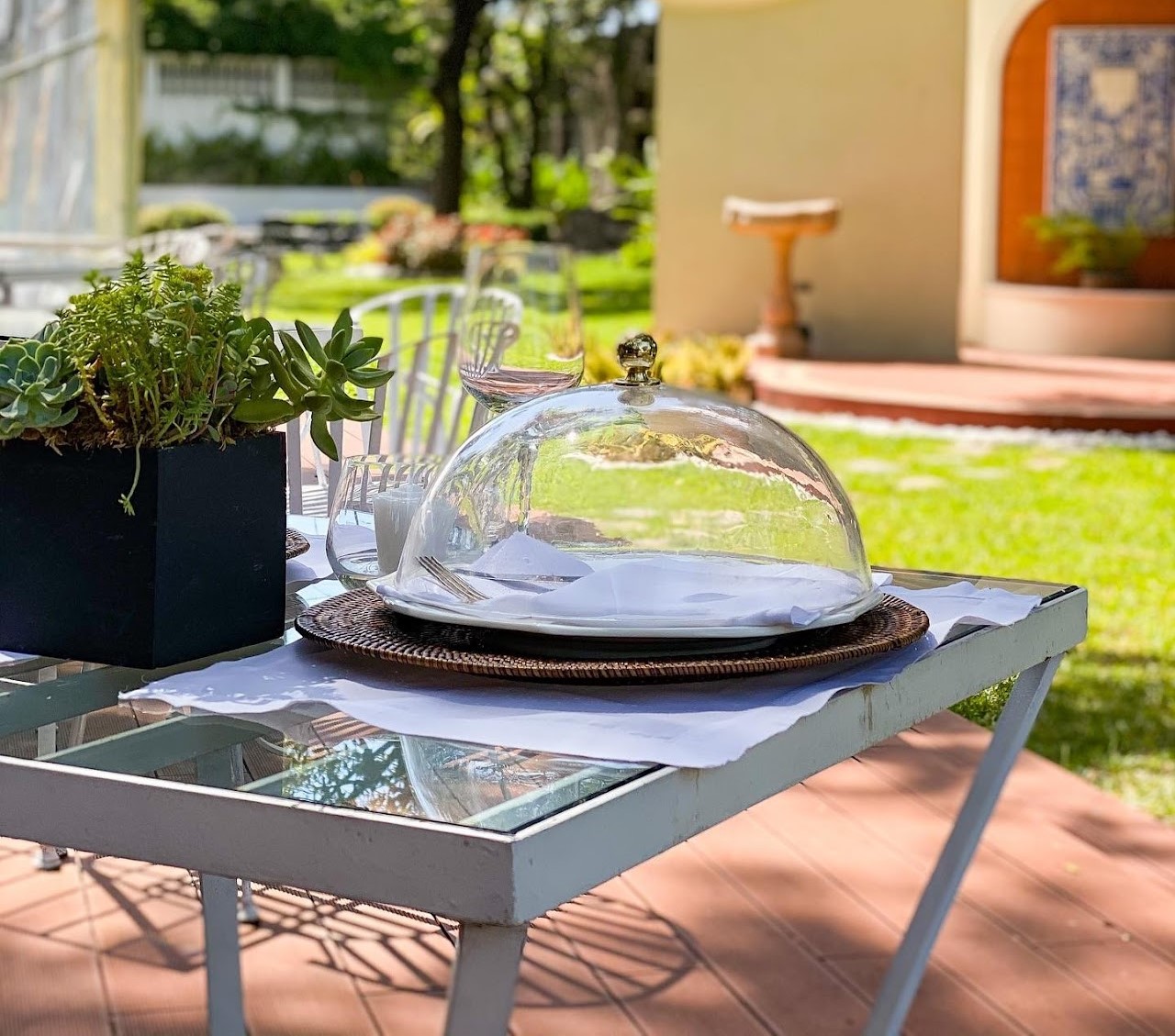 Be transported to Old Manila when you visit The Loggia. As you enter, you are welcomed by a lawn full of trees, antiques, and even reclaimed airplanes. This outdoor restaurant is set up in a gazebo beside the main Palacio de Memoria.
Loggia's menu is created by Margarita Forés, Asia's Best Female Chef, in 2016. She also offers her signature take on Italian food with a Filipino twist. Be sure to try the Artichoke and Parmigiano-Reggiano Dip. For an authentic experience, this place is hard to beat.
Manila: A Growing Restaurant City

With a talent for hospitality and culinary experimentation, the array of restaurants in Metro Manila continues to thrive. As more and more outdoor restaurants are popping up, it's becoming a must for restaurants that want to beat their competitors. After all, people don't just go out for a meal—they go out for an experience, too.
What are your favorite al fresco restaurants in Manila? Let us know on our Facebook and Instagram, and we'll make it next on our list!
Are you are a restaurant owner yourself and looking to expand your business? Attract more customers with simple and effective tools to grow your business. At Mosaic Solutions, we offer automated systems with real-time holistic views of your operations. We can help you make data-driven decisions and help you succeed in the industry.
Contact us to see how we can help you today!
Share this article